Program description
The Certificate in Business Administration (CBA) is a flexible program with a diverse range of courses so you can tailor your business education to fit your needs. Multiple course types—from online courses to face-to-face evening courses to intensive one-week workshops—mean you can complete the program on your own terms and your own schedule. You'll leave this program with an effective working knowledge of the analytical tools and management concepts used in modern business, as well as grounding in the practical management skills required in contemporary business activities.
Students may take stand alone courses for professional or personal development and can decide to enroll in the program at a later date.
The Certificate in Business Administration Program can also be completed by taking the CBA Fast Track option, which is a full-time 12-week program held on campus. Find the right Business Program to suit your needs with our helpful comparison chart.
Accredited by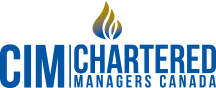 Our Business Programs allow you to become certified with the CIM (Certified in Management) professional designation. Learn more
Courses are offered in a variety formats
| | |
| --- | --- |
| FORMAT | DETAILS |
| Face to face | Each course is normally 13 weeks in duration and consists of one three-hour class per week. Classes are customarily held on campus on weekdays from 7 to 10 pm in the Fall (September) and Winter (January) terms. A more limited selection of course topics may be offered during the Summer (May) term. Please note that course schedules may vary, depending on class format and location. |
| Online | The Certificate in Business Administration may also be completed via online learning. There is a textbook and/or readings package required for a course. Students login to the course and communicate with the instructor and fellow students via the course management system Moodle. View Moodle Computer Requirements. All assignments and course activities will be submitted electronically to the course instructor. |
| Intensive courses | Students may also select daytime, on-campus, intensive courses for additional subject options each term. |