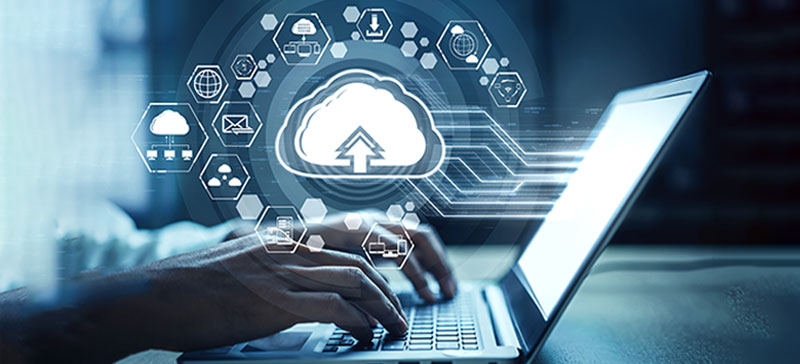 Course description
Cloud Computing is now fundamental to the digital economy and labour market. It is the on-demand availability of computer system resources, especially data storage and computing power. Employers value people who can understand and evaluate the design, construction and structures of cloud systems. This course introduces you to cloud computing: its history, current methods and systems, economic advantages for small and large businesses and organizations. Explores how the progressively complex area of cloud computing creates business value.
This course will also help you understand different service models and practice key job skills, such as setting up a cloud environment and constructing and employing a solution in the Cloud. You will learn cloud computing service models such as Software as a Service (SaaS), Platform as a Service (PaaS) and Infrastructure as a Service (IaaS). You will explore other subjects, including security and disaster recovery.
Learning objectives
Upon completion of this course, you will learn:
Cloud computing foundations and background; its applicability, as well as current and future challenges
Major players in the cloud industry and their profiles, specifically Azure and Amazon Web Services (AWS) and key concepts for each vendor
Fundamental philosophies behind Cloud Computing,
The benefits of cloud computing
Cloud Computing for small business
Basic ideas and principles in cloud application design
Cloud computing and security
Scalability and performance with Cloud
Measuring the Business Value of Cloud Computing
Working and adopting with the Cloud
Cloud Integration; examples, and takeaway
Learning outcomes:
Understand the core concepts of the cloud computing paradigm: how and why this paradigm shift came about, its characteristics, the advantages and challenges brought about by the various models and services in cloud computing.
Explain the benefits and evaluate financial and technological repercussions when selecting cloud services for your own organization. Compare and contrast different types of cloud services and platforms, e.g. Infrastructure as a Service (IaaS), Platform as a Service (PaaS), Software as a Service (SaaS), AWS, and Azure and learn how to assess different vendor products and services and differentiate between key concepts.
Develop a plan to integrate with the Cloud, connecting a broad selection of applications, systems, data archives, and other IT platforms.
Registration details
Select your offering:
Loading section fee(s)...
You're already on the waiting list for this item.
Sorry, this section is full.
Online registration temporarily unavailable
Sorry, this course is not available for registration at this time.
This course is in progress. Please contact us for more details.
Online registration is closed for this course. You may still be able to register by phone. Call 250-472-4747 to find out.
This course is on your wish list. You will be notified when this course becomes available.
Continuing Studies statement on use of educational technology
This course will require the use of Zoom and may use other education technology such as internet-based applications, cloud services, or social media. In order to complete this course you will be required to either consent to the disclosure of your personal information outside of Canada to enable use of these technologies, or work with the Division of Continuing Studies to explore other privacy protective options (such as using an alias or nickname).