New online delivery style
Our popular Deans' Lecture Series is moving online so that you can stay connected to what's going on at UVic.
Research is continually reshaping the way we live and think. In these online talks you'll hear from distinguished members of the faculties at the University of Victoria and learn about their research interests.
Registration
There is no need to register for these free online lectures. Pre-recorded talks will be added to this page throughout the months of June, July and August.
If you would like to sign up to be notified when the talks are available, please fill out the form to join our mailing list.
Get notified when new talks are available
Partnerships
The series is presented in partnership with the Faculties of Education, Engineering, Fine Arts, Graduate Studies, Human and Social Development, Humanities, Law, Science and Social Sciences; the Greater Victoria Public Library and the Division of Continuing Studies.
Online lectures
How to Use Mathematical Models to Study the COVID-19 Pandemic
In this talk, we will review what mathematical models are, how they are constructed to study the spread of COVID-19 in the population, and what these models can tell us about the outbreak.
Dr. Junling Ma is an associate professor in the Department of Mathematics and Statistics at the University of Victoria. He received his PhD from Princeton University in 2003, and has been a faculty member at UVic since 2006. He uses mathematical models to study the spread of infectious diseases—such as COVID-19, influenza and cholera—to understand how to robustly predict an outbreak and how to effectively control it.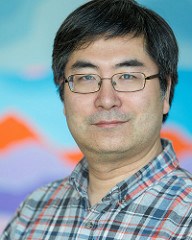 Of Conflict and Co-existence: Understanding Human-Wildlife Relationships in a Complex World
In British Columbia and beyond, conflict between humans and black bears is on the rise. This human-bear conflict results in consequences for humans (in the form of property damage, injury, etc.) and bears (often in the form of injury or death) alike. In this talk, Lauren explains her research aimed at better understanding human-wildlife conflict in Coastal BC towards promoting co-existence. Lauren's research employs multiple methods to understand and suggest solutions to conflict by collecting data on black bears alongside data regarding the values, beliefs, and opinions that drive their complicated human neighbors.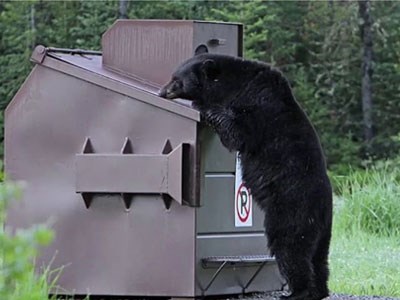 Lauren Eckert is a conservation scientist, adventure enthusiast, and PhD candidate at the University of Victoria. Lauren's early research experiences around the globe exposed her to the complexities of interrelated social and ecological systems, and motivated her to delve into conservation science that upholds local and Indigenous knowledge and human rights.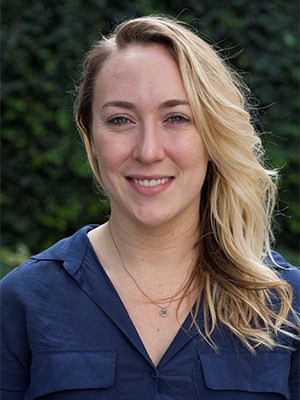 Why is Groundwater Sustainability Important?
And, Should the Pandemic Change What I "Do" as a Sustainability Scientist?
Groundwater resources are the most reliable source of freshwater on the planet, so long as they are sustainably managed. In this talk, Dr. Gleeson will reveal some secrets about this invisible water beneath our feet, to help us better understand this crucial resource. He will also reflect on how his research group and colleagues are questioning how, or if, to change their research priorities and practices in response to the pandemic.
Dr. Tom Gleeson is a water scientist and engineer leading the "groundwater science and sustainability" research group in the Department of Civil Engineering at the University of Victoria. He is interested in groundwater sustainability, regional- to continental-scale groundwater systems and groundwater-surface water interactions. He loves new ideas, food and yoga, and helping people and the world. He received the AGU Early Career Hydrology Award, and founded the global groundwater blogging collective, Water Underground.
From a Distance: Paris and the Transposition of Chineseness
This talk on Chinese art and literature in 1920s-1940s Paris highlights the work of four figures: the artist Chang Yu, the poet Li Jinfa, art critic Fu Lei, and the writer Xu Xu. Drawing on the musical concept of transposition, I argue that Paris is a unique site of negotiation where Chinese writers and artists are motivated to emphasize recognizable markers of Chinese culture. The intimate interplay between visual art and literature reveals how new modes of perception are tied to the artist's persona and the artist's studio as a place of transformative power.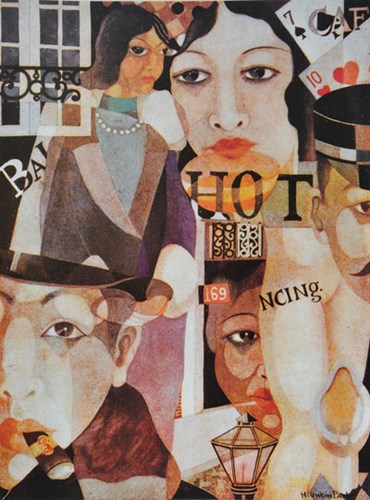 Dr. Angie Chau is Assistant Professor of modern Chinese literature and film at the University of Victoria, and her current project is a transnational investigation of Chinese writers and artists in Paris during the first half of the 20th century. Her essays on Chinese literature, art, film and internet culture have been published in Modern Chinese Literature and Culture, Chinese Literature Today, Concentric, and various edited volumes. Her research interests include contemporary Chinese literature, visual culture, pop culture, and translation.