By 2040, the number of new cancer cases per year is expected to rise to 29.5 million and the number of cancer-related deaths to 16.4 million. Approximately 50 percent of all cancer patients can benefit from radiotherapy however the current methods need improvement to further increase patient survival rates and reduce side effects. Dr. Chithrani uses gold nanoparticles as a radiation sensitizing agent to optimize current radiotherapy. In this talk, she will discuss the importance of using gold nanoparticle-based novel strategies to overcome challenges imposed by the tumour and its microenvironment.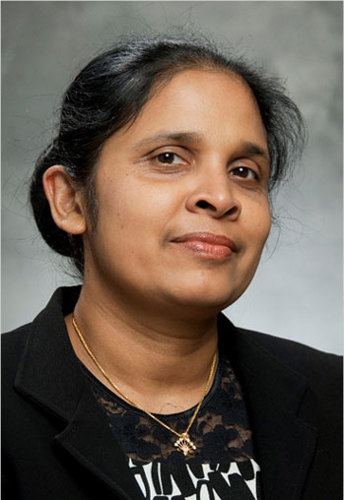 Dr. Devika Chithrani was awarded the faculty gold medal and the gold medal for physics when she received her bachelor's degree in physics. She is a recipient of many fellowships given by the Natural Sciences and Engineering Research Council of Canada during her graduate and post-doctoral work. She is now an associate professor at the University of Victoria. She leverages nanotechnology to create innovations that advance the care of cancer patients. Her work is featured on the cover of journals and her publications have received over 11,000 citations in just a few years. She is among the world's top 2% of scientists according to the published data by Stanford University. Her passion is to develop smart nanomaterials to improve existing cancer therapeutics.
Deans' Lecture Series
Research is continually reshaping the way we live and think. In these online talks you'll hear from distinguished members of the faculties at the University of Victoria and learn about their research interests.