Global socio-ecological crises, such as habitat destruction, gender-based violence and the climate collapse, are urgent concerns in the 21st century. Long-term, sustainable solutions to these issues require educators and politicians to become aware of the often overlooked cultural and linguistic roots of these crises. One of several taken-for-granted assumptions in Western schooling is the notion of human independence from and superiority over the physical environment. This lecture identifies where this and other problematic root metaphors exist in schooling and daily discourse. We'll end by looking at other frameworks that more accurately identify our relations with others and offer hope for a better future.
---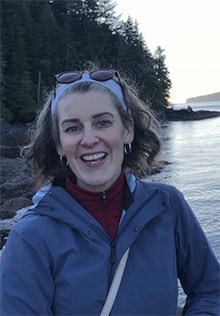 Meredith J. Lemon was born in Toronto, Ontario on traditional Haudenosaunee, Huron-Wendat and Anishinabewaki territories. Currently, Meredith is a PhD candidate in curriculum and instruction at the University of Victoria with Dr. Wanda Hurren and Dr. Jennifer Thom as supervisors. Her doctoral research employs an ecojustice education framework to inquire into the cultural and linguistic roots of the global sociological-ecological crises that are present in the BC curriculum and educator discourse. She works as a teacher, a teacher educator, and is involved as a research assistant in a project on Indigenizing education.
Deans' Lecture Series
Research is continually reshaping the way we live and think. In these online talks you'll hear from distinguished members of the faculties at the University of Victoria and learn about their research interests.