This talk on Chinese art and literature in 1920s-1940s Paris highlights the work of four figures: the artist Chang Yu, the poet Li Jinfa, art critic Fu Lei, and the writer Xu Xu. Drawing on the musical concept of transposition, I argue that Paris is a unique site of negotiation where Chinese writers and artists are motivated to emphasize recognizable markers of Chinese culture. The intimate interplay between visual art and literature reveals how new modes of perception are tied to the artist's persona and the artist's studio as a place of transformative power.
---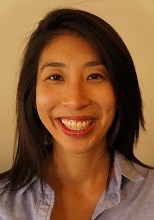 Dr. Angie Chau is Assistant Professor of modern Chinese literature and film at the University of Victoria, and her current project is a transnational investigation of Chinese writers and artists in Paris during the first half of the 20th century. Her essays on Chinese literature, art, film and internet culture have been published in Modern Chinese Literature and Culture, Chinese Literature Today, Concentric, and various edited volumes. Her research interests include contemporary Chinese literature, visual culture, pop culture, and translation.
Deans' Lecture Series
Research is continually reshaping the way we live and think. In these online talks you'll hear from distinguished members of the faculties at the University of Victoria and learn about their research interests.