With memory as image and sculpture as the abstract body, time and physical experience may give form to uncertainty as a positive force. This talk will frame my practice in terms of memory, collapse, and art that offers imaginative prospects for a future not yet determined.
---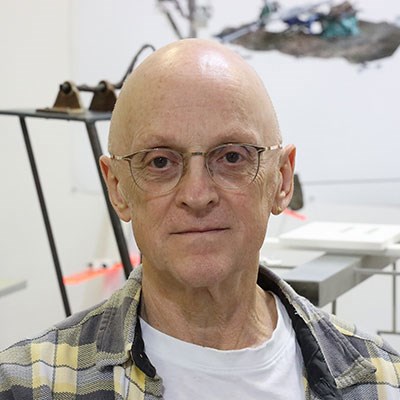 Professor Daniel Laskarin is an artist and a professor at the Department of Visual Arts at the University of Victoria. His practice is object based, materially and philosophically rooted. It investigates our experience of images as a form of thought and of objects as other bodies, which in art may give sensory experience to consciousness. His approach encompasses diverse media, drawn from industrial materials and processes, sometimes incorporating photography and video, optics, robotics, installation and sound. As well as gallery exhibitions across Canada and internationally he has been involved with set design, public image projections, and large scale public commissions in the Pacific Northwest.
Deans' Lecture Series
Research is continually reshaping the way we live and think. In these online talks you'll hear from distinguished members of the faculties at the University of Victoria and learn about their research interests.