Gender, Parody and Musical Theatre in Early 18th Century Spain
In this talk, we will explore the world of Spanish baroque musical theatre through the lens of Acis y Galatea (Acis and Galatea), an operatic work performed for King Philip V of Spain in 1708. What makes this work interesting and worthy of attention is that it reverses gender roles of the era, while also satirizing the archetype of the male lover so commonly found in dramatic works of the period. Also, as we shall see, it mocks operatic conventions of the baroque. Why and how does it do so? Please join me to find out!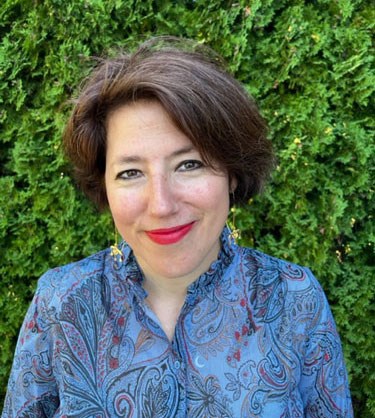 Dr. Maria Virginia Acuña is assistant teaching professor in the School of Music at the University of Victoria. Her research interests include early music, opera, and Spanish music and culture of the early modern era, specifically the intersection of gender, politics and race in baroque musical theatre. Her research appears in Eighteenth-Century Music, Early Music, the Bulletin of the Comediantes, and in conference proceedings. She is also co-author of Claudio Monteverdi: A Research and Information Guide (Routledge, 2018). 
Deans' Lecture Series
Research is continually reshaping the way we live and think. In these online talks you'll hear from distinguished members of the faculties at the University of Victoria and learn about their research interests.