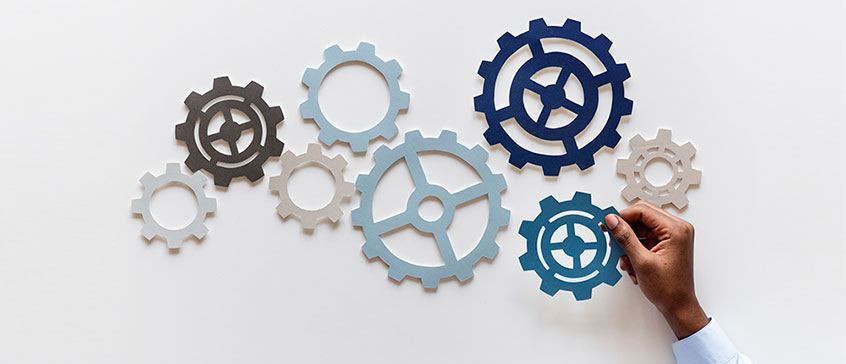 Course description
Get a handle on your project. Whatever your area of expertise, learn and apply the fundamental concepts of effective project management. A seasoned PMP designated professional will work with you throughout a project management cycle: initiating, planning, executing, monitoring, controlling and closing. You will learn how to maximize the use of MS Project software throughout this project cycle.
You will learn:
how to maximize the use of MS Project software
the concepts and methodologies needed to plan, manage and track performance over a complete project life cycle
cost–benefit analysis
change control management
quality control
risk management
performance tracking and corrective action
(Note: This course has a new course code. It was formerly TECJ410)
Format
The online format of the course lets you study from anywhere, anytime.
The course is 13 weeks in duration. Students login to the course and communicate with the instructor and fellow students via the course management system, Brightspace. For more information, visit our page on online learning.
Text: No textbook required.
Learning objectives
Identify the concepts of project management, the role of the project manager and the role of the project team.
Prepare a project feasibility analysis, including limited risk assessment.
Perform an elementary cost-benefit analysis using pay-back period.
Express the administrative requirements of projects.
Develop the project requirements using a work breakdown structure.
Establish milestones for a project.
Create a precedence diagram for a small project.
Present project plans using Gantt charts, wall schedules or milestone charts.
Estimate the duration and cost for tasks within a project & deal with contingencies.
Optimize a project schedule using standard approaches.
Use Microsoft Project to establish and update a project plan.
Be aware of the common causes of project failure and the paths to success.
Software requirements
It is a requirement of this course that you have Microsoft Project 2013 or Microsoft Project 2016 or the cloud based Microsoft Project 2019 (with a minimum of the Project Plan version 3). Students are responsible for obtaining their own software.
Students must use Microsoft Windows as MS Project is not compatible with the Mac OS.
Required equipment/software
MS Project 2013 or 2016
Personal Computer - Students must use Microsoft Windows as MS Project is not compatible with the Mac OS
Microsoft Windows, Vista edition or newer
Internet access
Recommended web browsers
Recommended Browsers for Windows:
Internet Explorer: versions 8.0 or later
Mozilla Firefox: latest version
Google Chrome: latest version
Registration details
Online registration temporarily unavailable
Sorry, this course is not available for registration at this time.
This course is in progress. Please contact us for more details.
Online registration is closed for this course. You may still be able to register by phone. Call 250-472-4747 to find out.
This course is on your wish list. You will be notified when this course becomes available.
Continuing Studies statement on use of educational technology
This course will require the use of MS Project and may use other education technology such as internet-based applications, cloud services, or social media. In order to complete this course you will be required to either consent to the disclosure of your personal information outside of Canada to enable use of these technologies, or work with the Division of Continuing Studies and the instructor to use other privacy protective options (such as using an alias or nickname).
Note: Microsoft software is hosted on servers outside of Canada, thus information you may provide in subscribing for this software is not governed by Canadian privacy legislation.