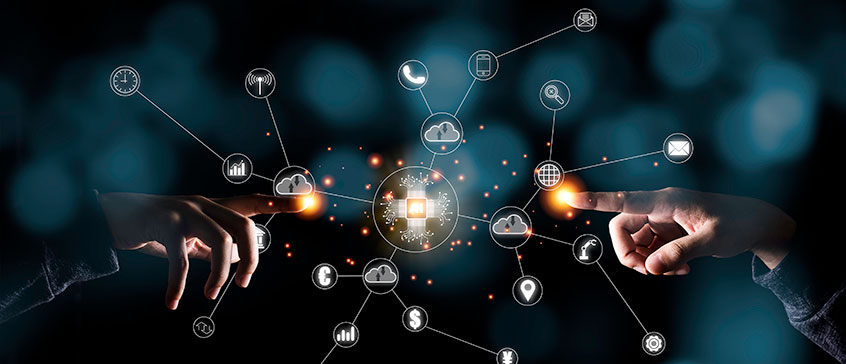 Course description
How is information technology changing our workplaces, homes and society as a whole?
Complement your technical knowledge by examining how computing and communication technologies are transforming business, education, health care, government and everyday life. Engage with your instructor and fellow learners in discussing current topics in privacy, security, intellectual property, global development and community management.
The online format of this course lets you study from anywhere, anytime.
The course is 13 weeks in duration. Students log in to the course and communicate with the instructor and fellow students via the course management system, Brightspace. View our page about online learning for further information.
Text: Web-based readings only
Learning objectives
Realize the impact of technology on various sectors of the economy
Evaluate the consequences of the use of technology in the workplace
Research the impact of technology on employment issues
Understand the impact of information technology on education
Discuss the implications of government regulation of the internet
Evaluate the legal implications of securing information in computer systems and the internet
Evaluate the role of the knowledge-based industry in modern society
Examine the use of communication technology and its impact on the individual, cultures and society
Required equipment/software
Personal computer and internet access
Microsoft Windows, Vista edition or newer
Recommended web browsers
For Windows computers:
Internet Explorer: latest version
Mozilla Firefox: latest version
Google Chrome: latest version
For Apple computers:
Mozilla Firefox: latest version
Apple Safari: latest version
Google Chrome: latest version
Registration details
Select your offering:
Loading section fee(s)...
You're already on the waiting list for this item.
Sorry, this section is full.
Online registration temporarily unavailable
Sorry, this course is not available for registration at this time.
This course is in progress. Please contact us for more details.
Online registration is closed for this course. You may still be able to register by phone. Call 250-472-4747 to find out.
This course is on your wish list. You will be notified when this course becomes available.