Get the education you want, from anywhere in the world, on a schedule that suits your life.
Online learning is when you take courses online instead of in a physical classroom. If your schedule makes it hard to attend classes, if you prefer studying at your own pace or if you live far from campus, online learning might be for you.
With online learning, you can:
earn a certificate or diploma without setting foot in a physical classroom
work full-time while you study
set your own schedule: study in the early morning, on your lunch break, or even in the middle of the night
interact with students from across Canada and around the world
get a quality education from the University of Victoria without leaving your home community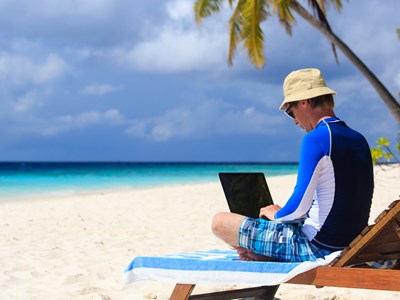 How is online learning different from traditional learning?
In many ways, it's not: online courses are just as educational and robust as their classroom counterparts.
The biggest difference between online and face-to-face learning is that online students can study from anywhere, and at any time. Tips for getting started with online learning.
In a classroom setting, both the instructors and the students have to be available in the same place at the same time. But everyone involved in an online course has the freedom to work at the time and place that best suits them.
Online learning quiz!
Want to know more about online learning? Take this quiz to find out what you can accomplish by simply taking courses online and learn about our different types of delivery styles.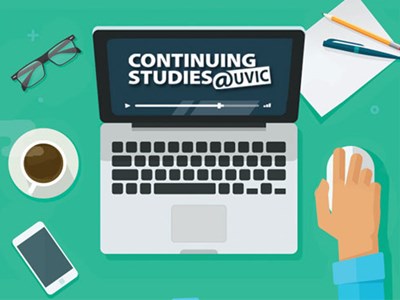 Why should you choose Continuing Studies for your online learning?
As an online learner at UVic, you'll be supported by friendly staff and real-time services to help you access your online course technologies and use the University Library online.
Program staff provide you with directions on how to access your course and where to buy course texts and other required materials.
The Online Help Desk is set up to support your use of all course tools and technologies.
Are you ready to start your online education?
View our upcoming courses and programs: