Program description
The Diploma in Business Administration (DBA) Program is designed to enable graduates of the Certificate in Business Administration—and other mid-career learners with similar levels of academic preparation—to pursue further studies for career or professional development needs. The DBA also allows graduates to complete bridging programs designed to satisfy professional organization accreditation.
Course work can be completed in a variety formats
Face to face
Each course is normally 13 weeks in duration and consists of one three-hour class per week. Classes are customarily held on campus on weekdays from 7 to 10 pm in the Fall and Winter terms. A more limited selection of course topics may be offered during the Summer term. Please note that course schedules may vary, depending on class format and location.
Accredited by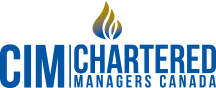 Our Business Programs allow you to become certified with the CIM (Certified in Management) professional designation. Learn more
Online
Many DBA program courses may also be completed online. There is a textbook and/or readings package required for a course. Students login to the course and communicate with the instructor and fellow students via the course management system Moodle. View Moodle Computer Requirements. All assignments and course activities will be submitted electronically to the course instructor.
Intensive courses
Students may also take one week intensive on-campus courses to reduce the completion time of the program.
Aviation and Accelerated Program options
The DBA can also be completed via the Aviation or Accelerated options, which are nine-month full-time programs offered in a unique intensive format. Please contact program administration for more details about these options.