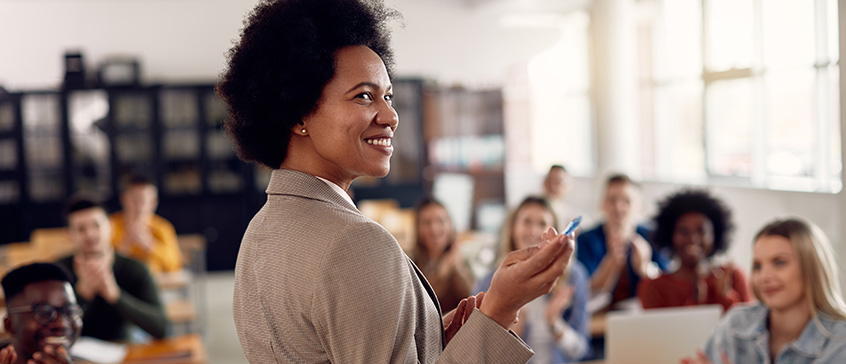 Teacher Professional Development
Professional development for teachers and educators in the K-12 system.
Upgrading your skills and credentials while working as an educator can be challenging. That's why Continuing Studies at UVic offers a range of professional development opportunities to meet your needs.
Teacher Pro-D workshops
Our workshops and institutes will help you strengthen your knowledge and skills in a particular area: music, environmental issues, health and more.
Follow us on Facebook
Teacher Professional Development
Teacher Pro-D courses
We offer several credit and non-credit courses—many available online—in partnership with UVic's Faculty of Education. Summer face-to-face courses are also offered on campus.
Certificate programs
For those looking for further credentials, we offer certificate programs in Teaching English Language Learning and TEFL (Teaching English as a Foreign Language). We also have a new French Immersion Teacher Mentorship program. 
The Faculty of Education also offers a Certificate in Special Education and a Diploma in Special Education.