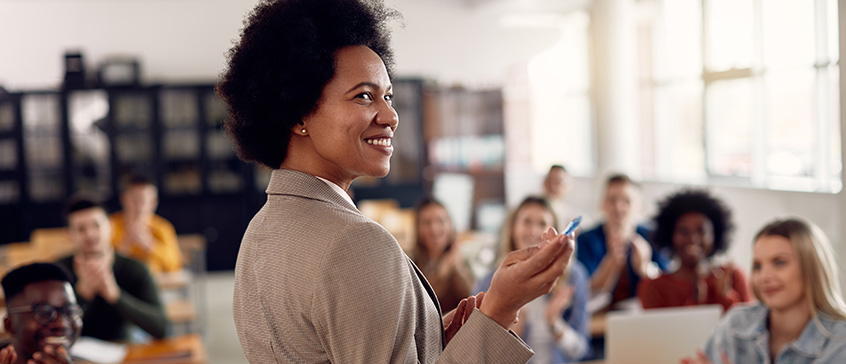 Teacher Professional Development
Professional development for teachers and educators in the K-12 system.
Upgrading your skills and credentials while working as an educator can be challenging. That's why Continuing Studies at UVic offers a range of professional development opportunities to meet your needs.
Teacher Pro-D workshops
Our workshops and institutes will help you strengthen your knowledge and skills in a particular area: music, environmental issues, health and more.
Follow us on Facebook
Teacher Professional Development
Teacher Pro-D courses
We offer several credit and non-credit courses—many available online—in partnership with UVic's Faculty of Education. Summer face-to-face courses are also offered on campus.
Indigenous cultural teachings
Shxun'utun Sul'hween/Footprints of the Ancestors: Pathways to Reconciliation is an Elders and youth gathering open to all people, especially educators, health care professionals, public service and students. The Snaw-Naw-As First Nation will host this event on their territory, now known as Nanoose Bay, British Columbia. 
View Shxun'utun Sul'hween program
Certificate programs
For those looking for further credentials, we offer certificate programs in Teaching English Language Learning and TEFL (Teaching English as a Foreign Language). We also have a new French Immersion Teacher Mentorship program. 
The Faculty of Education also offers a Certificate in Special Education and a Diploma in Special Education.