French Immersion teachers in BC face unique challenges. The French Immersion Teacher Professional Development series transforms practice through workshops dedicated to the unique needs of in-service immersion teachers.
Features
French Immersion specific – Topics are developed and delivered specifically to address the unique needs of a French Immersion classroom
Supportive and professional instructors – Learn from the best French Immersion educators in Canada
Knowledge and practical skills – Get the latest information and learn about best practices and hands-on skills
Collaboration and connections – Learn from, and find support in, a network of professional colleagues who are as passionate about French Immersion education as you are
Inspirational – Workshops that inspire innovation and creativity in your classroom practices, and that you will take with you and pass on to your learners
Offered in partnership with: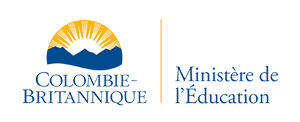 Outcomes
All workshops in this series will:
Identify the unique challenges of teaching in immersion environments
Enhance the skills required to teach in immersion environments
Integrate tools to remain resilient when faced with immersion-based teaching challenges
Develop a community of practice by collaborating and sharing with colleagues across the province in a safe environment
Online registration temporarily unavailable
Sessions
This workshop aims to help immersion teachers improve their pedagogy and French immersion teaching skills from the comfort of home! Find out about new resources available in the ACPI Education Zone, CASLT Learning Center and other national associations. Learn to navigate the goldmines of professional development tools.
Do you feel like you don't have enough time to teach and assess what is required of the BC Ministry of Education? Project-based learning can help you cover the curriculum and maximize your time. In this workshop, you will be introduced to teaching activities and inspiring resources to motivate your students and help you save time.
Would you like to be better organized and offer effective follow-up on learning progress to your students and their parents? Do you want to help your students continue their learning process while also helping those who need more time and attention? This workshop will offer simple solutions to allow everyone to learn at their own pace and remain motivated throughout the year.
This interactive workshop will provide participants with tools for teaching speaking and writing that makes visible - and audible - the full spectrum of SOGI identities. We will model the difference between SOGI-inclusive and SOGI-expressive French teaching and we will present the benefits of the latter for the school community.
This workshop will provide participants with tools for teaching French through an anti-oppressive lens. Via an inquiry-based activity, we will demonstrate the utility of simple concepts drawn from linguistics to drive student engagement and student appreciation for the connection between language education and social justice.
The purpose of this workshop is to provide participants with tools for teaching that integrates knowledge of Indigenous language (Southern Michif, Chinook wawa), communication technology (Wampum), and Indigenous notions of collective rather than individualist literacy.
Let's explore assessment and share updates from the BC Ministry of Education. We will also explore the Reporting Order to share updates on reporting for BC teachers grades K-12.
Gradebooks, reporting out, rubrics, and more!! How to design effective tools for todays' classrooms. Let's explore triangulation of assessment using proficiency scales, observations, conversations, self and peer assessment, and more.
The workshop being offered focuses on encouraging educators to be mindful of the FPPL when planning and organizing projects outdoors. It is about developing key understandings regarding the principles of learning and recognizing land as teacher.
The workshop focuses on being outdoors as a learning option. The idea is to encourage educators to view being outdoors as a viable option for which planning and assessment are made easier.
Fees