Program description
Even if you have zero tech or industry experience, there are many pathways to start and advance your career in web development. In fact, companies are looking to hire applicants with non-traditional backgrounds—like those graduating from short-term, intensive tech training programs—to fill critical workforce needs.
The accelerated 12-week Web Development Bootcamp and the 30-week Web Development Flex Program give you the fundamental knowledge, real-world experience, and critical soft skills you need to kickstart a rewarding career as a full-stack developer. In an intense, immersive environment, you'll dive into modules on front-end fundamentals like JavaScript, CSS, and HTML, software architecture, databases and data modelling, component-based design, and much more.
Throughout your studies, you'll also have access to on-demand mentorship from expert web developers. Whether you choose Web Development Bootcamp or Web Development Flex Program, you'll still be getting the personalized and outcomes-obsessed learning experience that Lighthouse Labs is known for. These two programs exist to accommodate diverse lifestyles and priorities so that students can strike a balance that works for them without compromising on quality.
Offered in partnership with: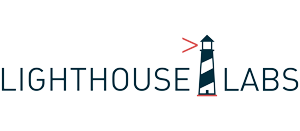 Lighthouse Labs
---


The Government of Canada
ICT BOOST Initiative
Lighthouse Labs, the Government of Canada and post-secondary, community, and industry partners have come together to provide a fully funded opportunity for equity-deserving individuals to shape a better future for themselves and their families.
Funded by the Government of Canada's Sectoral Workforce Solutions Program (SWSP), the ICT BOOST initiative is offered to communities that have faced significant barriers or systemic inequality.
This fully-funded opportunity has the power to change your life, your family's life, and even go so far as to uplift and support your community.
You can learn more about the ICT BOOST initiative here.