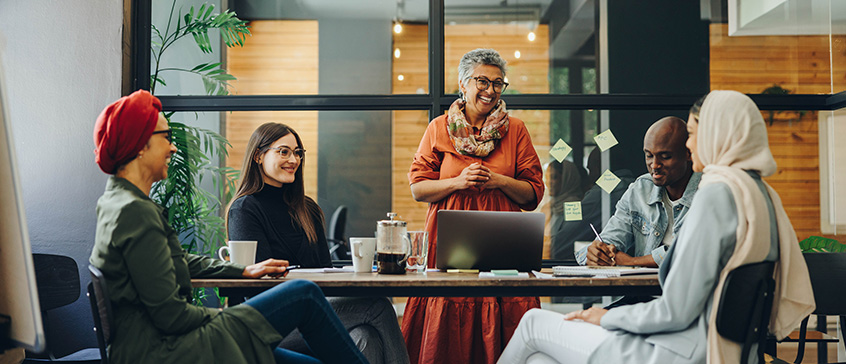 Leadership and Management
Whether you work for a non-profit, for-profit or government organization, as a manager, part of your job is to support professionals in reaching their goals. A successful organization needs to be prepared and motivated to overcome challenges and function productively. In these courses, you will strengthen your skills in leadership, strategy building, project management, communication and computing. You will gain confidence in your management techniques so you can work more efficiently, make smarter decisions and see positive change in your business.
Leadership and Management courses
Many courses under this topic can be taken individually to learn the fundamentals of a role in leadership and management, and some courses can be applied towards programs such as the Emergency Management for Organizational Continuity Micro-certificate or the Certificate or Diploma in Business Administration. Please view each individual course page for details.