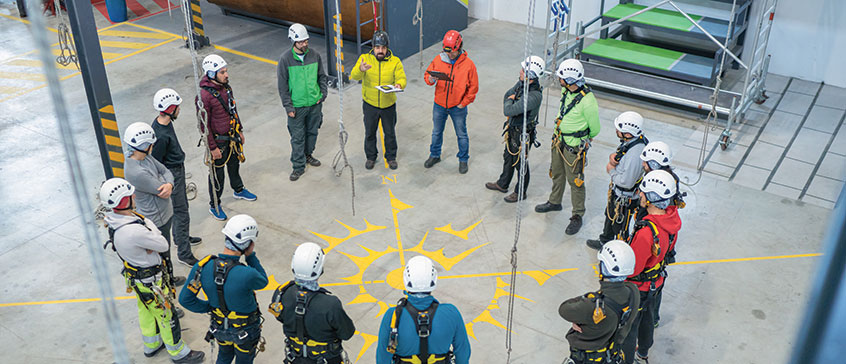 Occupational Health and Safety
Help keep workplaces, and the environment, safe.
A workplace accident. A salmonella outbreak. A chemical spill. Incidents like these happen every day. Professionals in the field of environmental and occupational health recognize potential problems and prevent or mitigate the damage they might cause.
Certificate Program in Environmental and Occupational Health (EOH)
Our online Certificate Program in Environmental and Occupational Health (EOH) is one of the leading workplace health and safety training programs of its kind in Canada. You will learn about the latest Occupational Health and Safety (OHS) regulations related to workplace health and safety, strategies for meeting the health needs of employees in the workplace, and how to manage the impacts of the workplace on employee safety and the environment.
Whether you are already working in the field and want to specialize in occupational, environmental and health training, or looking for a career in a rapidly expanding field, this program will expand your career options by teaching you skills that you can put to use in many areas, such as:
emergency management
ergonomics
illness and injury prevention
occupational hygiene
hazardous waste management
environmental protection
The EOH program is recognized by the Board of Canadian Registered Safety Professionals (BCRSP) as having met the CRSP application eligibility requirements for Factor 1 (Formal Education) and is a recipient of the Canadian Society of Safety Engineering Project Minerva Canada Award. This program is offered exclusively online.
Our program offers:
The flexibility of online learning allows you to learn from anywhere, in a format that supports the opportunity to continue working while pursuing your studies
Part time or fast-track options available- you determine your program schedule to fit into your lifestyle
The opportunity to learn from respected industry professionals
Learner support – you will be supported along the way by an administrative and technical support team who will ensure you get the help you need to succeed