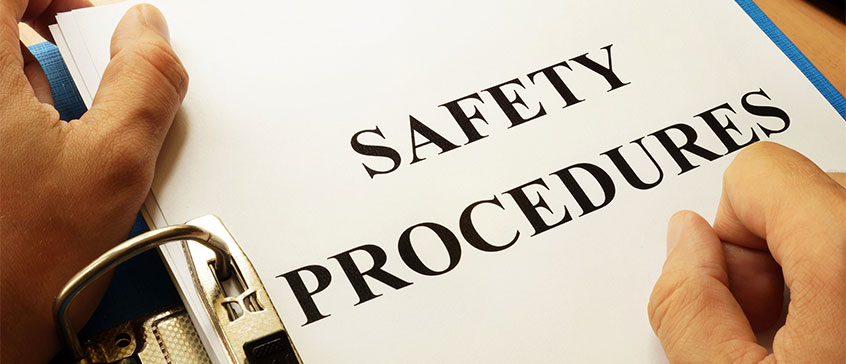 Course description
This course is designed to give you an overall understanding of the fundamental parts of an effective health and safety program from start to finish. Depending on the industry, a safety program will have different needs that can include written policies, training and a communication plan. You will identify the shortcomings of a health and safety program by evaluating injury statistics, and then create programs that address the high injury areas. The course will involve discussion of more recent issues in the health and safety field, such as violence in the workplace and mental health. Additional discussion will cover historical issues, such as chemicals and physical hazards, and how they are integrated into an overall health and safety program.
Learning objectives
Develop informed health and safety decisions and recommendations based on a knowledge of the evolution of health and safety legislation
Describe all elements of a comprehensive health and safety program that can be applied to any industry regardless of the geographic location of the workplace.
Demonstrate competency interpreting health and safety legislation
Create policies and procedures that bring organizations into legal compliance.
Communicate legal roles and responsibilities of organization, employers, and employees
Discuss strategies to implement an effective health and safety program including the barriers that may exist including lack of management commitment and budgetary restraints.
Identify multi-industry workplace hazards and develop prevention strategies
Recognize or identify the legislative health and safety requirements applicable to where you live
Design a health and safety program for a workplace and introduce best practices for minimizing injuries and maintaining a healthy safety record
Prerequisites
Admission to the certificate program in Environmental and Occupational Health.
Registration details
Select your offering:
Loading section fee(s)...
You're already on the waiting list for this item.
Sorry, this section is full.
Online registration temporarily unavailable
Sorry, this course is not available for registration at this time.
This course is in progress. Please contact us for more details.
Online registration is closed for this course. You may still be able to register by phone. Call 250-472-4747 to find out.
This course is on your wish list. You will be notified when this course becomes available.
Continuing Studies statement on use of educational technology
This course will require the use of Zoom and may use other education technology such as internet-based applications, cloud services, or social media. In order to complete this course you will be required to either consent to the disclosure of your personal information outside of Canada to enable use of these technologies, or work with the Division of Continuing Studies to explore other privacy protective options (such as using an alias or nickname).