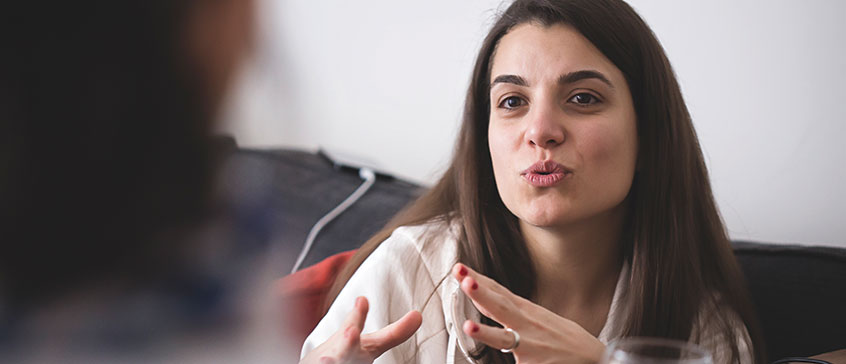 French Language
Parlez-vous français?
French is one of the two official languages of Canada, and is spoken by close to 275 million people worldwide. It's also an official language of the United Nations, the European Union, UNESCO, NATO and the International Olympic Committee.
At Continuing Studies, you can learn French in a friendly, supportive atmosphere. Our French language programs offer:
up-to-date materials and techniques
daytime and evening course options (if enrolment permits)
one or two classes per week, for two or three hours, depending on your level and the program you choose
easy transition between programs and levels
We offer French language courses and programs for every skill level, from casual beginners to people seeking French language for professional development.
Are you a French immersion teacher? If you are looking for training options for French immersion teachers, visit the Teacher Professional Development page.
| OFFERING | Comprehensive French | French Language Conversation Classes | La Maison Française |
| --- | --- | --- | --- |
| LEVELS | Levels 1 – 4 (Introductory to Advanced) | Introductory to Advanced | Levels 1 – 4 (Introductory to Advanced) |
| CLASSES PER WEEK | Twice per week for 2 hrs x 13 weeks | Once per week for 2 hrs x 10 weeks | Five times per week for 4 hrs x 5 weeks |
| OFFERED | September and January | September, January and April | July |
| PRIMARY FOCUS | Listening, speaking, reading and writing | Conversation skills | Listening, speaking, reading and writing |
| EXAM & GRADED ASSIGNMENTS | | | |
| CREDENTIAL | Certificate – upon successful completion of each level | | Certificate – upon successful completion |
| BEST SUITED FOR | Anyone wanting to confidently and competently develop fluency in French. | Anyone wanting to learn and practice their spoken French in a casual but dynamic setting. | Anyone wanting to quickly learn French in an immersive setting including classroom instruction, activities and workshops. |
| MORE DETAILS | View Series | View Series | View Program |