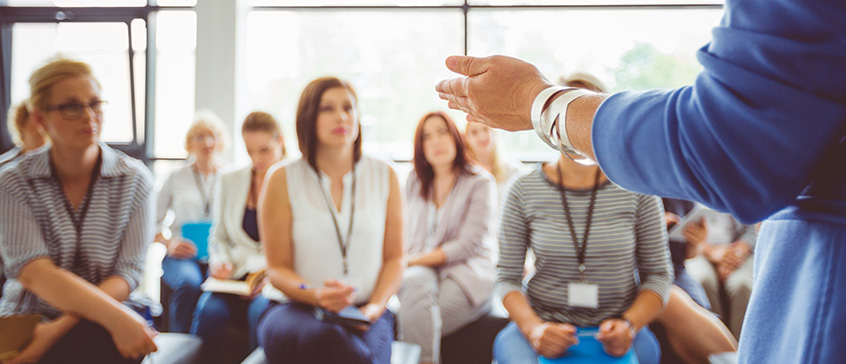 Workplace Learning
As a facilitator, the level of your audience's engagement is important when teaching in a classroom or workplace. It's satisfying to see someone grasp a new concept, idea or skill, and to know you played a role in achieving that. In these courses, you will gain confidence and creativity through learning how to design and instruct adult learners or workplace staff. As you strengthen your communication skills, you will learn how to interact with people from diverse cultural backgrounds and life experiences. By using different theories and concepts, you will discover key coaching and training strategies to become a more effective mentor.
Workplace Learning programs
We offer the Certificate in Adult and Continuing Education (CACE). In this program, you will learn and master how to teach a curriculum for adult students. You will gain valuable instructional techniques and learn how to design a learning environment that promotes creativity and collaboration. Your CACE certification also counts towards the work experience requirement for membership in the Institute for Performance and Learning.
We also offer the newly launched micro-credential: Designing Learning in a Hybrid Workplace. The workplace is changing, and many businesses are realizing the future of work is hybrid. Training employees in this new environment requires a new set of skills. In this online program, you will gain the necessary skills to effectively design and deliver training for a hybrid workplace through a series of three short, self-paced and stackable courses.
Join us on LinkedIn
Stay up to date on current information in the field of training, adult education and workplace learning
Workplace Learning courses
Most courses under this topic can be taken individually or as part of the CACE program.