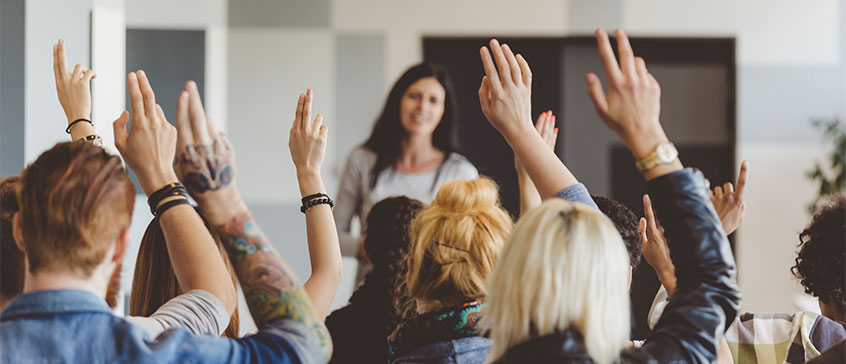 Course description
Available for 1.0 elective credit in the CACE program. 
Only offered online.
Why should we study instructional design? What difference will this skill make to an organization? If you have ever had the experience of sitting through a training session or learning module and feeling that it was a waste of time, then you will immediately understand the value of designing instructional modules that engage the learner and benefit the organization. 
This practical, hands-on course introduces learning theories and models (ADDIE) that support the development of learning modules and enables you to apply these principles to support the professional development and training needs of your organization.
Learning objectives
By the end of this course, you will be able to apply learning theories and instructional design models to design, develop, and evaluate effective instruction. 
In order to do this, you will:
Identify key instructional theories and instructional design models.
Articulate performance objectives based on needs assessment and task analysis.
Design instruction using instructional strategies and methods that support the delivery of the performance objectives.
Evaluate the effectiveness of the instruction in meeting the performance objectives.
Reflect on the future of instructional design.
Registration details
Select your offering:
Loading section fee(s)...
You're already on the waiting list for this item.
Sorry, this section is full.
Online registration temporarily unavailable
Sorry, this course is not available for registration at this time.
This course is in progress. Please contact us for more details.
Online registration is closed for this course. You may still be able to register by phone. Call 250-472-4747 to find out.
This course is on your wish list. You will be notified when this course becomes available.
Continuing Studies statement on use of educational technology
This course may require the use of education technology such as internet-based applications, cloud services, or social media. In order to complete this course you will be required to either consent to the disclosure of your personal information outside of Canada to enable use of these technologies, or work with the Division of Continuing Studies and the instructor to use other privacy protective options (such as using an alias or nickname).