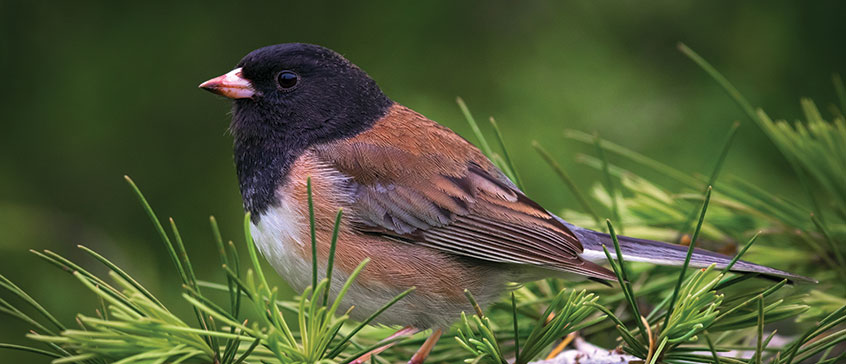 Bird Identification and Behaviour
Discover the pleasures of bird watching.
Vancouver Island is an excellent place for bird watching. Our birding courses are designed for naturalists, interpreters and birding enthusiasts interested in the behaviour of birds. Some of the birds you will learn about include:
waterbirds: geese, swans, ducks, gulls, terns
marine birds: procellariiformes, alcids, shorebirds, loons, grebes, cormorants
songbirds: warblers, sparrows, finches, chickadees
Through a combination of in-class lectures and outdoor field trips, you'll learn how to locate and identify birds, and discover fascinating secrets about how they live and feed. The focus is on the unique biology and behaviour of birds encountered on Vancouver Island.