Bringing together ecological restoration and permaculture while also incorporating traditional ecological knowledge held by the Penelakut Tribe is the goal of Adam Huggins' final project for his RNS Diploma. Huggins worked with the Galiano Conservancy Association to produce a plan for a "native plant forage forest," which may be the most ambitious project of its kind in North America. This plan will transform a degraded, logged site into a forest of harvestable native plant foods, medicines, and materials.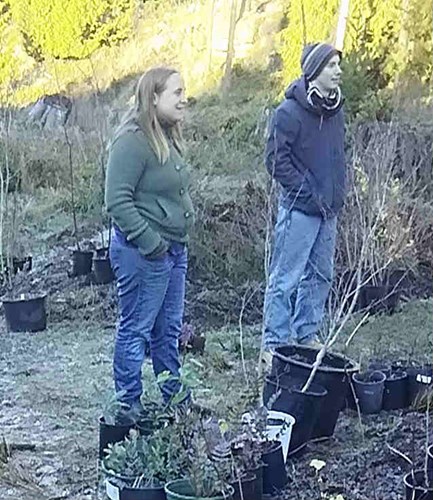 "It is my sincere hope that the implementation of this plan and the evolution of the project will benefit both the human and non-human communities of Galiano Island. In addition, I believe it will serve as a pioneering experiment in the harmonization of ecological restoration and permaculture with one another and with the traditional ecological knowledge that underpins them, providing valuable lessons and data for future projects."
Galiano Island is a small community on unceded Hul'qumi'num territory, located off the eastern edge of Vancouver Island, BC. It falls within the globally unique and endangered Coastal Douglas-fir biogeoclimatic zone. The Galiano Conservancy Association dedicates itself to preserving the natural environment through ecological restoration, education, and food production. This project has been fully funded and is currently moving forward with the paths and fences constructed, and plants in position.
See a virtual walkthrough of the site plan here.
Read the full report on the RNS Student Technical Papers Series at urbanecology.ca