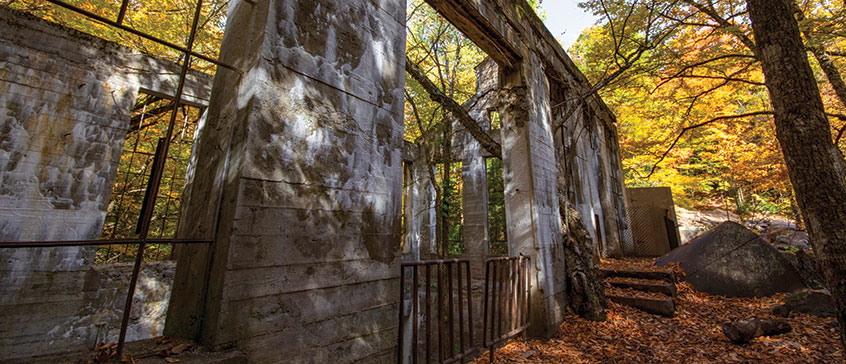 Heritage Studies
Preserve the past, influence the present.
Heritage studies explores the tangible and intangible history of cultures. Our courses provide skills and knowledge to enhance your career by exploring a diverse range of heritage topics, from historic building fabric to the intangible practices of traditional communities.
You will learn about:
preservation, repair and conservation of built heritage
conservation of historic urban and rural areas and cultural landscapes
principles and practices of conservation planning and decision-making
practical conservation of materials such as wood, masonry, and brick
intangible cultural heritage topics, policies and best practices
Whether your interests lie in heritage planning, conservation or other cultural heritage roles, our courses will give you a solid understanding of the significance of cultural heritage, which you can then apply to your current or future work in the field.
Heritage programs
| PROGRAM | Collections Management | Cultural Resource Management | Visitor and Community Engagement | Digital Planning for the Cultural Sector |
| --- | --- | --- | --- | --- |
| CREDENTIAL | Professional Specialization Certificate | Diploma | Professional Specialization Certificate | Professional Development Certificate |
| CORE COURSES | 3 | 3 | 3 | 1 |
| ELECTIVE COURSES | 1 | 7 | 1 | 0 |
| PROGRAM LENGTH | 12+ months | 2-3 years | 12+ months | 14 weeks |
| PROGRAM FEES* | $3,054.16 | $7,047.64 | $3,054.16 | $753.31 |
| BEST SUITED FOR | Those who are looking for a shorter program (museum-based); something more specialized; flexibility | Those who want a variety of course topics to choose from and flexibility of the program. Also good for those that are just starting out in the field but have done some volunteer work already. | Professionals in the museum and cultural sector who want to enhance their knowledge and experience in the area of public programming, audience engagement and community relationship building. | Professionals working in the museum, heritage and cultural sector, who are looking for innovative ways to leverage digital technology to enhance their professional and organizational goals. |
| MORE DETAILS | View Program | View Program | View Program | View Program |
Follow us on Facebook: Cultural Resource Management Program