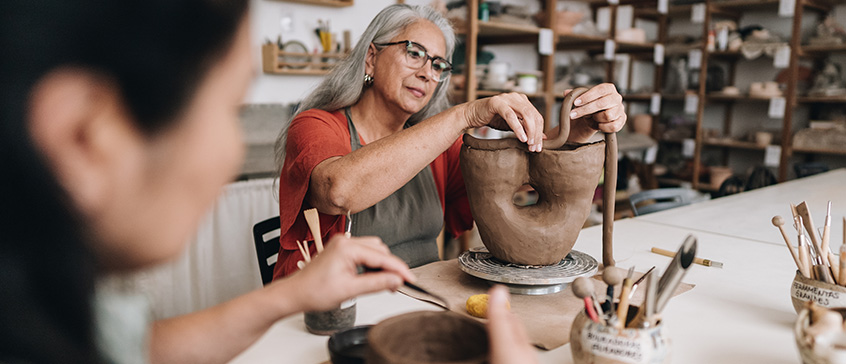 Visual Arts
See the world from a different perspective.
We are what we see: art helps us to see things in different ways. Communicating through colour, shape and form can awaken the imagination and open the doors of perception. If you love seeing the world from different perspectives, then our Visual Arts courses could be the place for you.
Visual Arts courses
From beginner level to advanced, our courses help you learn and practice your skills, and to express your views of the world. Our Visual Arts courses are fun, informative and—best of all—they are hands-on. Learn to create art using different media and techniques, including:
mixed media and collage
calligraphy
mark-making
sculpture and three-dimensional forms
Some art courses have extra fees for materials: please see the individual course pages for more information.