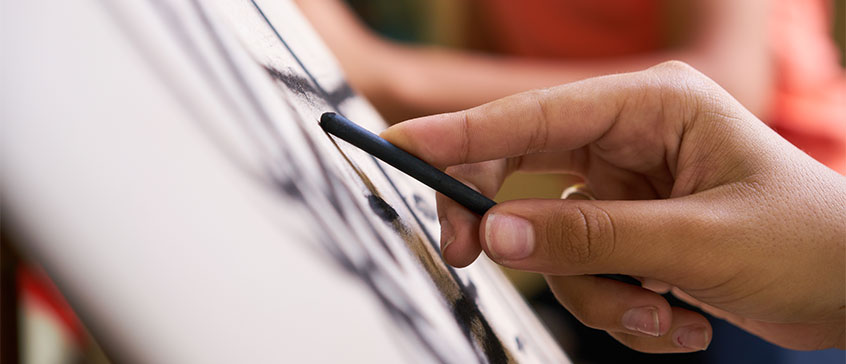 Introduction to Portrait Drawing with Graphite
COURSE
Course description
This is a basic course, which breaks down the complex topic of portrait drawing into manageable concepts. With easy-to-follow exercises from attaining accuracy in drawing to basic exercises in blending and line use, we'll break down the face into sections and focus on understanding how to get more accurate proportions, how to draw eyes, nose and mouth and how to put it all together in a well-proportioned drawing. We'll learn how to attain good tonal ranges with graphite for accuracy of dimension and shading and along the way discuss a variety of tools and methods from hatching to blending.
Registration details
Online registration temporarily unavailable
Sorry, this course is not available for registration at this time.
This course is in progress. Please contact us for more details.
Online registration is closed for this course. You may still be able to register by phone. Call 250-472-4747 to find out.
This course is on your wish list. You will be notified when this course becomes available.