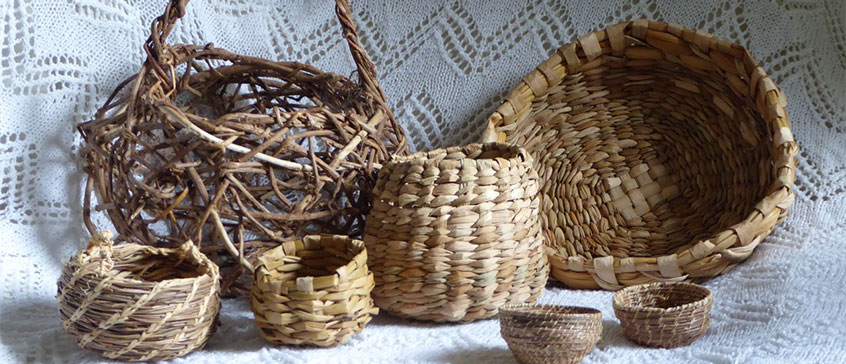 Low Impact Basketry
COURSE
Course description
In addition to hands-on learning of basketry techniques, we will consider ethical/sustainable collection of basketry materials. Using non-native, and non-endemic, plant species (previously collected by the instructor) you will be supported through the process of making a beautiful woven object. Often unwanted or overlooked plant materials deemed invasive, readily found in the Victoria area, can yield fantastic results.
Don't worry if you are: "all thumbs". This class is appropriate for both learners with no previous basket weaving experience, as well as advanced students. Please wear comfortable clothing. We will take frequent stretch breaks, but please be prepared to be sitting most of the day.
In each class you will walk away with a small woven basket or other object, and the techniques to create larger baskets in the future.
All materials are included.
Note: this course is limited to 8 students. 
Photo credit: Beth Skala
Registration details
Select your offering:
Loading section fee(s)...
You're already on the waiting list for this item.
Sorry, this section is full.
Online registration temporarily unavailable
Sorry, this course is not available for registration at this time.
This course is in progress. Please contact us for more details.
Online registration is closed for this course. You may still be able to register by phone. Call 250-472-4747 to find out.
This course is on your wish list. You will be notified when this course becomes available.