Program description
The University of Victoria, in cooperation with the Victoria Flying Club, offers the Diploma in Business Administration (DBA) – Aviation Option. This program's unique schedule gives students the chance to combine a flight training program of their choice with the Diploma in Business Administration.
In the Aviation industry, employers look for employees who are not just trained pilots, but who can offer superior business and judgement skills as well. The UVic Business Diploma adds attractive post-secondary credentials to a student's resume and helps to advance their career by making them a competitive candidate for any job. Pilots do more than fly aircraft; they are active problem solvers and decision-makers and the best are skilled in business management, team building and crew resource management. A competent pilot must also be able to communicate professionally and clearly with crew members, passengers and air traffic control. All of these topics and more are covered in the DBA – Aviation program.
The DBA – Aviation is made up of 14 courses. Full-time classes are held at the University of Victoria, or an off-campus classroom or at the Victoria International Airport, over a nine-month period. Tuition is for the academic portion of the program only.
Find the right business program to suit your needs with this helpful comparison chart.
Affiliated with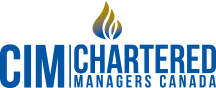 Program partners