Program description
The goal of the Population Health Data Analysis (PHDA) program is to provide participants with strong foundational knowledge and data analysis skills that can support their work within the field of population health. Subject matter and related skill development covered in the PHDA courses support professional development in many key core competency domains as identified by the Public Health Agency of Canada's Core Competencies for Public Health in Canada.
The multidisciplinary focus of the program attracts a diverse cross-section of health and social science professionals seeking to update their skills and knowledge or learn new analytic techniques. Students bring a wealth of experience and knowledge to share with their online colleagues, supporting a rich, practice-based learning environment.
This non-credit professional specialization certificate program is offered in partnership with Population Data BC and the University of Victoria's Department of Geography. The program has been recognized for its innovation and excellence in program development in continuing education by the Canadian Association for University Continuing Education (CAUCE).
Every piece of health data tells a story.
Learn how to find and tell that story. Join us for a FREE WEBINAR.
View upcoming webinar dates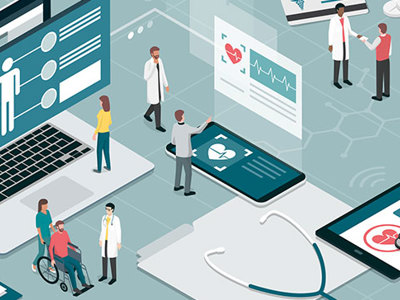 Program partners

Faculty of Social Sciences, Department of Geography
---


Population Data BC
The StrongerBC future skills grant is now available in 2024 (January to March) for midstream learners. For more information and eligibility criteria, view the grant details.
Program features
Graduate students enrolled in a related academic program can broaden their knowledge base by taking one of our specialized courses for potential elective credit.
Masters graduates can gain new analytic skills to enhance or redirect the focus of their specialization or career path.
Working health professionals can learn new software skills and upgrade applied techniques and knowledge for use with large datasets.
Managers and policy makers can benefit from learning new analytic approaches and sharing knowledge with colleagues in their related disciplines.
The program is exclusively online. This makes it possible to continue working while pursuing further education.
Instructors are diverse and qualified industry professionals who bring a practical high-level of knowledge to the theoretical learning.
The steering committee comprises academic professionals which ensures the curriculum meets theoretical and industry standards.
All courses include a balance of theory and practical work. In particular, the hands-on lab exercises and/or final project components address the practical analysis of administrative and survey data. They are key elements of student learning, comprehension and knowledge application.