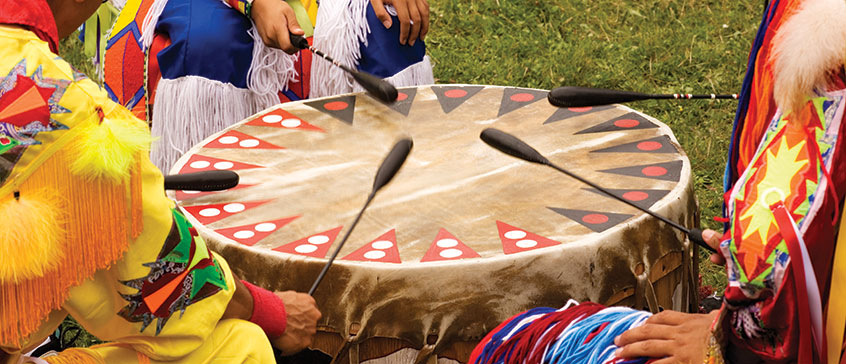 Indigenous Language and Culture
Keep our Indigenous languages alive.
There are more than 60 distinct Indigenous languages in Canada—34 of which are found in British Columbia. Indigenous languages contain important knowledge systems and cultural values; they are an integral part of one's identity and the health and culture of communities.
The courses and programs under Indigenous Language and Culture are designed to strengthen your understanding of language loss, maintenance and recovery. You'll learn the key concepts, issues and best practices in language revitalization, while you gain the skills needed to create meaningful, appropriate and practical language preservation, revitalization and teaching programs.
Certificate in Indigenous Language Revitalization (CILR)
The Certificate in Indigenous Language Revitalization (CILR) provides a strong foundation of knowledge and skills to develop practical strategies for local language revitalization initiatives that are responsive to the unique needs of each Indigenous nation and organization partnered with. The CILR program provides hands-on learning opportunities that are rooted in traditional knowledge and practices that are accessible to all students. The program is offered nationally through community-based partnerships. View the CILR program page for more information.
Follow us on Facebook: Indigenous Language Revitalization Program