Program description
The award-winning and accessible Certificate in Indigenous Language Revitalization is offered by the University of Victoria's Department of Linguistics and the Division of Continuing Studies, in partnership with the En'owkin Centre.
The goal of the certificate program is to develop understanding of the complex dynamics of language loss, maintenance, and recovery while also providing practical strategies for work in Indigenous communities to preserve and revitalize threatened languages. This program is designed to honour traditional knowledge and practices, to recognize and accommodate the realities and needs of diverse communities, and to provide a foundation for both language revitalization activities and for further study in linguistics, education, and/or cultural resource management.
The certificate is offered primarily in partnership with Indigenous nations, communities, organizations and the program can be offered in partnership with colleges. An occasional course is offered on campus. Core coursework, combined with flexible elective offerings, enables individuals concerned with language loss, maintenance, and revitalization to develop both knowledge and practical strategies for language revitalization activities.
Program participants include individuals working with Indigenous communities in the revitalization and teaching of Indigenous languages, or with agencies involved in the development and delivery of language and cultural revitalization policies and programs. In partnership, the courses can be offered in flexible delivery options as a full certificate or as individual courses.
Program features
The CILR program offers:
Accessibility via a partnership model that delivers the program in Indigenous communities
Flexible delivery options designed to suit partners needs
A respected university credential upon program completion
Course credits that can be applied towards a diploma or degree
Program partners

Faculty of Humanities, Department of Linguistics
---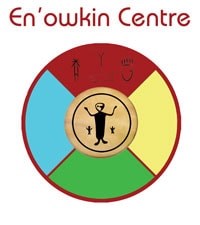 ---
As well as partnering with various communities.