Program description
The award-winning and accessible Certificate in Aboriginal Language Revitalization is offered by the University of Victoria's Department of Linguistics and the Division of Continuing Studies, in partnership with the En'owkin Centre.
The certificate is offered primarily in partnership with communities, with occasional courses offered on campus. Core coursework, combined with flexible elective offerings, enables individuals concerned with language loss, maintenance, and recovery to develop both knowledge and practical strategies for language revitalization activities across British Columbia and beyond.
Program participants include individuals working with First Nations and other Indigenous communities in the revitalization and teaching of Aboriginal languages, or with agencies involved in the development and delivery of language and cultural revitalization policies and programs. Past participants have included students from across British Columbia and as far away as Nunavut, the Yukon and the Northwest Territories who learn from one another as well as from experienced instructors and resource people.
Program features
The CALR program offers:
Accessibility to everyone
Flexible delivery options designed to suit your needs
A respected university credential upon program completion
Course credits that can be applied towards a diploma or degree
Who is the program for?
CALR serves Indigenous and non-Indigenous students who have an interest in working with communities in order to preserve languages, and to revitalize the use of these languages to strengthen cultural identity and well-being.
Program partners

Faculty of Humanities, Department of Linguistics
---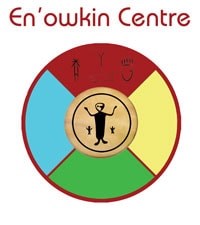 ---
As well as partnering with various communities.