Program description
The CBA-Fast Track program gives you the business skills you need to get out into the field as soon as possible. Earn valuable business knowledge, management skills, real-world practical experience and a Certificate in Business Administration in just 12 weeks.
The CBA - Fast Track program will be of value to you if:
you're looking for a mid-career opportunity to enhance your professional expertise
a business credential would be useful to advance your career
your previous education is of a specialized nature and you wish to get a broader understanding of business management
you want to encourage your staff to get more training and professional development in business administration
you have a degree in something other than business, and want to apply to the UVic Master of Global Business (MGB) program
A case-based, international learning environment provides the support and practice in which to apply your knowledge and experience, while the intensive format of the Fast Track Program ensures that your career isn't interrupted for long periods of time.
Classes during the 12 weeks run Monday through Friday from 9:00am to 4:30pm.
Accredited by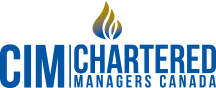 Our Business Programs allow you to become certified with the CIM (Certified in Management) professional designation. Learn more