Program description
Disruptions to an organization's operations can take the form of a pandemic, natural disaster, cyber-attack, supply-chain vulnerability, or even geo-political instability. Organizations that invest in preparing for disruptions are able to respond to these events in a structured and proportionate way, with a sense of control. Conversely, those that do not make this investment are less likely to respond effectively and, more importantly, less likely to recover.
The Organizational Preparedness and Adaptability micro-certificate is designed for non-specialists from private, public and non-profit sectors who are new to business continuity and emergency planning. The program is aimed at those who are looking to learn the fundamentals before considering laddering into a more in-depth program. See this chart to compare business continuity programs at Continuing Studies. No matter what crisis occurs, planning and preparation demand the same skills, and organizations are more resilient when staff across the organization have the skills to participate in continuity planning with confidence.
You will learn the following concepts:
Risk assessment and management – including the relationship between risk appetite, risk tolerance and organizational performance, as well as risk treatment and mitigation
Emergency preparedness and response – including integrating plans with business continuity efforts
Business continuity planning – the tried-and-tested methodology to prepare solutions to support the organization's priorities and strategic objectives
Leadership and organizational culture – including the challenges of leading through a crisis, and the ways organizational culture can affect the effectiveness of emergency response and recovery
Crisis communication – including how organizations communicate internally and externally during a crisis to strengthen an organization's ability to withstand disruption and preserve life and property, as well as intangible assets such as reputation, image and brand
This micro-credential program covers the principles of each stage and element of planning and introduces you to local and international standards and guidelines. You'll learn how to apply these standards to assess your own organization, and to generate solutions to any issues you identify, taking into account your organizational goals, culture and stakeholder views.
You will be guided by an expert instructor and learn through narrated slide presentations, readings and videos, and interactive discussions, and you'll prepare a summary presentation that integrates your learning and can be used in your workplace. Expect to spend four to six hours per week on your studies.
Program features
All learners who complete the Organizational Preparedness and Adaptability micro-credential program will receive a non-credit, micro-certificate from the University of Victoria, Division of Continuing Studies.
---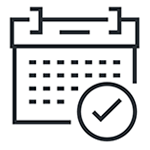 Quick
6-week program
---

Accessible
Online asynchronous delivery will increase access for those in rural/remote areas
---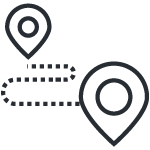 Flexible
Online delivery style for those with school, employment or family commitments
Laddering opportunities into other micro-credentials or to non-credit programs
---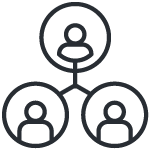 Career enhancer
Opportunity for increased employability or to upskill or reskill across industries
---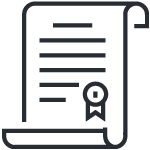 Quality
A micro-certificate from a respected and recognized institution
---