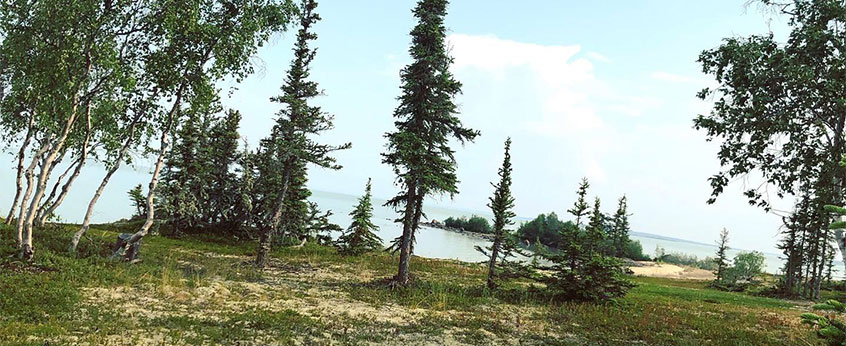 Course description
An intensive study of some aspect of language preservation and/or revitalization.
May be taken more than once for credit in the Certificate in Indigenous Language Revitalization program.
Topic: Experiencing the Land Through Language
This course will challenge students to learn place-names and the stories associated with these places. By the end of the course, students will appreciate how Tłı̨chǫ travel stories use place-names as indicators of landscape, while other place-names reflect cosmological and historical occurrences on the land. Students will be evaluated on their willingness to collaborate with other students while writing stories in Tłı̨chǫ yatı. Students will add their own experience as they gain knowledge and understanding of any given place. Place-names, associated stories along with student experiences will be selected from historical and cosmological happenings that reflect: i) When the World was New; ii) When Beings Live in harmony; iii) When conflict between people brought unrest; and iv) When Treaty and Land claims were negotiated.
How to register
Courses within the Certificate in Indigenous Language Revitalization are currently only offered within community and college partnerships. The occasional course is offered on campus and at the En'owkin Center in Penticton. To be added to the interest list, please contact the program coordinator for more information at cilr@uvic.ca or 250-721-8504.