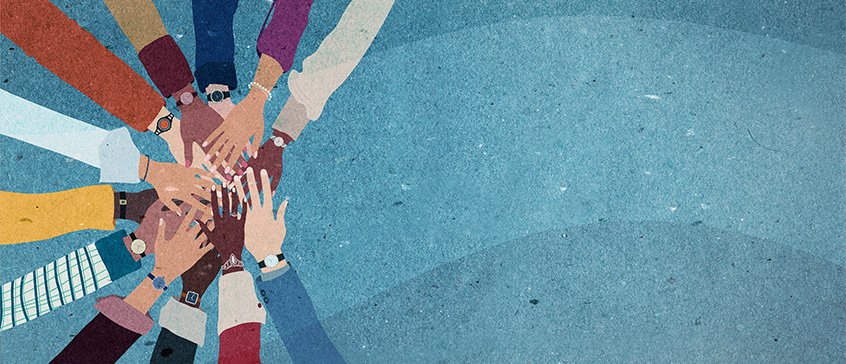 Equity, Diversity and Inclusion
Being aware of social issues around the globe and gaining perspective on the impact they can have on people is important. There are many intercultural issues in our society connected to language, gender, ethnicity and class. In these courses, you will develop intercultural and communication skills to help build an environment that promotes equity, inclusion and accessibility. You will become better at analyzing and resolving issues of diversity in the contemporary world, your surrounding communities and your workplace.
Equity, Diversity and Inclusion programs
We offer diplomas in Social Justice Studies (SJS) and Intercultural Studies and Practice (ISP). These programs will provide you with a better awareness of social issues in our world, as you study various cultural topics, including racism, equality, cross-cultural communication and social justice. 
New this year: Transformative Climate Action certificate and Climate Action Planning micro-certificate. These programs blend policy, social justice and science, empowering you to implement effective and collaborative action across various communities. Lead with vision and empathy to strategize climate solutions by integrating diverse perspectives. 
Follow us on Facebook
Intercultural Studies and Practice
Also newly launched is the Micro-certificate in Equity, Diversity, Inclusion (EDI). This program will expand your knowledge on topics of diversity in our world and strengthen your communication and conflict resolution skills. Participants will learn about intercultural communication, systemic barriers and talent acquisition to transform work environments and promote collaboration.
Equity, Diversity and Inclusion courses
While many courses under this topic can be taken individually for personal interest, some can only be taken while studying in the ISP program.