This article was originally published by Victoria Hospice
Pharmacists are key members of multi-disciplinary teams delivering palliative care to people facing life-limiting illness. As more people wish to age and die at home, pharmacists are increasingly called upon to contribute expertise in palliative care pharmacy outside of institutional settings.
Victoria Hospice's online Palliative Care Pharmacy micro-credential delivered in partnership with Continuing Studies at the University of Victoria is accredited by the Canadian Council on Continuing Education in Pharmacy and has been recently revised. The course is designed for pharmacists who work with palliative care patients and their families, health and community care nurses, and general practitioners.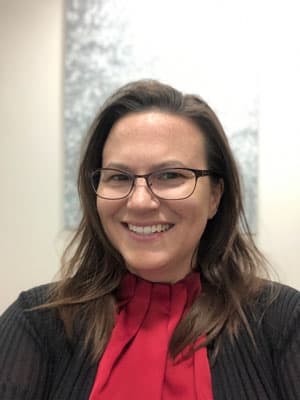 Past student Kristine Petrasko
Winnipeg-based pharmacist Kristine Petrasko works in a compounding pharmacy and says taking the course last year has made her job a lot easier. "You definitely get your money's worth. I learned so much and it increased my confidence in making recommendations to other practitioners."
The online program takes approximately four to six hours per week, allowing learners to continue working while studying. Facilitated by experienced palliative care pharmacists, participants learn from instructors and get to connect with and learn from their peers.
"The best part about the course is that it was highly interactive. There were so many opportunities to think outside of the box and problem-solve various care scenarios, including calculations, as a group."
Kristine believes that as the population ages, pharmacists need to increase their awareness of what palliative care looks like. "Palliative care doesn't always mean end-of-life care. Although the medications are imperative, we also need to think holistically about other aspects like nutrition, psychosocial support, or physiotherapy."
That integrated team approach provides the best results, Kristine says. "Taking this course would greatly improve a pharmacist's ability to identify palliative patients and empower them to make recommendations directly to the patient or, depending on their relationship, seek permission to go through the physician."
"I'd love to see a lot more pharmacists across the country take this course. I know healthcare providers are very stressed due to the impacts of the pandemic. They may think taking a course now is too much. But, from my perspective, this is a good time to do it because it really builds your confidence and reminds you why you became a pharmacist in the first place."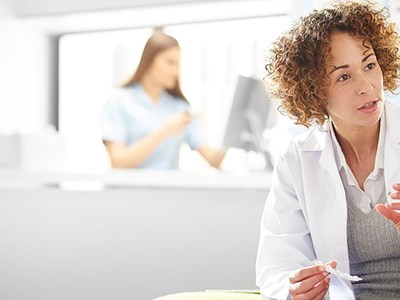 Palliative Care Pharmacy micro-credential
Make a difference in the quality of life for those in palliative care.
The next offering runs online Oct. 14 to Nov. 25.
Learn more and register.
Posted September 21, 2022