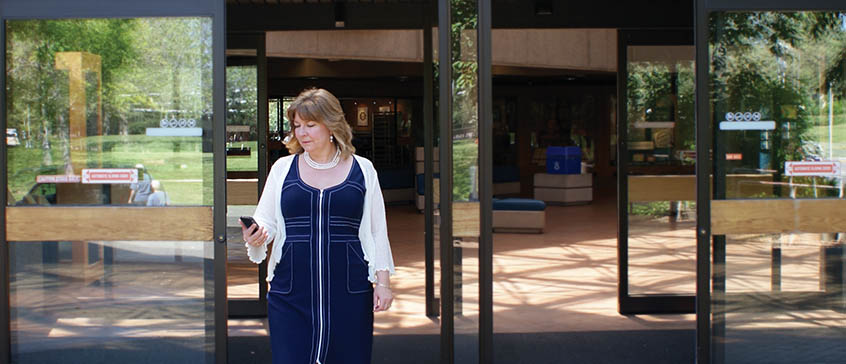 My career in communications began in 1987 upon graduation from Lewis and Clark College in Portland, Oregon. I graduated with a degree in communications and was lucky enough to secure a coveted internship at KATU Channel 2 (an ABC affiliate) working as assistant producer of a local children's television show. I met some amazing people and learned a lot about working behind the scenes at a busy television station.
From editing to script writing and everything in between, I got to do it all! It was a fantastic opportunity and a great chance to put my education and skills to work.
I also developed a passion for children's television programming and was certain this was going to be my new career path. It's funny how life works out sometimes.
This program complemented my bachelor degree perfectly, and allowed me to take on new challenges and opportunities while building my network. 
- Lori Elder, Public Relations Graduate
Having come back home to Victoria, I once again landed an amazing opportunity: but not at a television station, or even in my chosen field. I was offered a contract position working for a crown corporation. Although I was only supposed to be there for a few weeks, I was fortunate enough to be hired on for 17 years.
During that time, I was able to continue to grow my skills as a communicator through my various roles in project management, marketing and client services, business development, and human resources. Although I really enjoyed the work I did, I always wanted an opportunity to get back into doing more communications-specific work.
In 2001 I heard about UVic's Certificate (now Diploma) in Public Relations program. After reading through the course descriptions I knew that this was exactly what I was looking for. The program provided me an opportunity to learn new skills, such as writing communications plans, and offered a relevant current look at the communications profession locally and in various sectors.
Another perk for me was the opportunity to meet, and learn from, a wide range of students: not only other communications professionals, but people with broader work experiences as well. This program complemented my bachelor degree perfectly, and allowed me to take on new challenges and opportunities while building my network. For example, it led to a very rewarding volunteer position as media relations coordinator for the Rick Hansen Wheels in Motion events in Victoria. It also opened other doors for paid work (through promotions) performing a wide range of communications functions for our senior management team. None of this would have been possible without the excellent training and concrete skills I gained through the Public Relations Program.
Currently I am working in the non-profit sector for Volunteer Victoria, where I again work with amazing people, and help to support close to 300 other non-profit organizations.
I also have the privilege of meeting and speaking with current students of public relations, with whom I willingly share my experiences and learning.
I believe in lifelong learning, and encourage you to discover for yourself its many benefits.