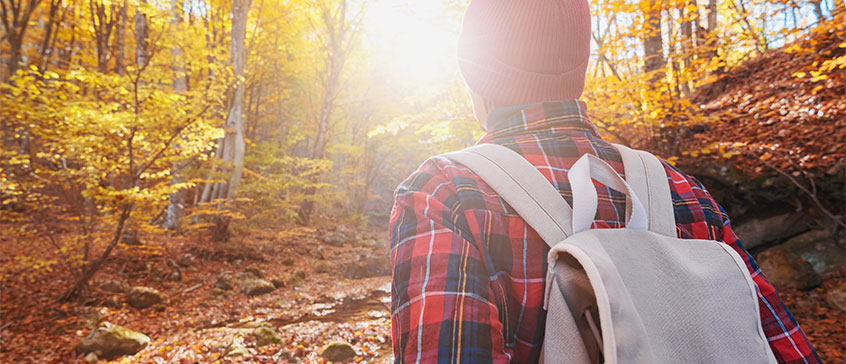 Upcoming courses:
Spring 2023 course registration opened on Aug. 1. Courses fill up fast, so be sure to register early to get your seat! Please register for your course online if you are a program student or call the Continuing Studies registration desk 250-472-4747.
Restoration of Natural Systems Program (RNS)
SPRING 2023 TERM:
ER390 Info session in September
If you are planning on starting your ER390 in the next term or are interested in learning about the ER390 process and opportunities, there will be two information sessions on Sept. 21 from 5–6 pm Pacific. Register online. If this time does not work for you, please email the director.
Ecological Restoration Program (ER PSC)
5-year schedules online
The 5-year program schedule has been updated and has its own webpage where you can link straight to course descriptions. Bookmark these for quick access:
Program updates
ER390 Environmental Restoration Project changes
The ER390 final project has had a change in the number of fee units attributed, from 1.5 to 3.0 units of credit. This was done to bring the course in line with other similar UVic courses that require the amount of hours dedicated (most 1.5-unit courses are below 50 hours and the ER390 is 100 hours which brings it up to 3.0 units).
Students in the RNS diploma will now complete five elective courses instead of six, and the ER390 will be worth 3.0 units instead of 1.5. Students in the RNS certificate will now complete one elective course instead of two, and the ER390 will be worth 3.0 units instead of 1.5.
Exceptions:
RNS diploma: If you have already completed six electives, you can still complete ER390 for 1.5 units. Consider yourself grandfathered in. Please contact the program coordinator.
RNS certificate: If you have already completed two electives, you can still complete ER390 for 1.5 units. Contact the program coordinator.
Both programs: If you are already enrolled in ER360 for 1.5 units, you cannot switch to 3.0 units.
 
Please also note that with the fee unit increase, the cost of the ER390 course also increases, but the cost of the program overall stays the same because you have one less elective course to pay for.
---
Becoming more involved!
There has been a surge of student activity in the restoration realm on campus, and it has created amazing opportunities to increase your involvement with restoration and interact with your fellow students:
The Ecological Restoration Club is actively restoring the campus oak meadow, working on native plant propagation on campus, and conducting lots of trips and excursions for local restoration events. If you're interested in joining up, email nature@uvic.ca.
Our students are leading the ratification and registration of our very own Society of Ecological Restoration Student Chapter! They will be focused on connecting with professionals, each other and SER in Western Canada and internationally. For more information, email Andrea Kwok.
The Greater Victoria Green Team's (GVGT) confirmed events for late summer and early fall:
Aug. 13: Robin Hill Park, View Royal
Sept. 10 and 24: Reay Creek Park, North Saanich
Oct. 1: Gorge Park, Esquimalt
Oct. 15: Knockan Hill Park, Saanich
GVGT is also planning a series of five events in August and September on one of the islands off the Saanich Peninsula. These events will have limited space, so we encourage interested volunteers to RSVP as soon as they can on the Meetup page. Details for this series of events, and for all their activities, can be found there.

Everyone of any age or experience level is welcome to their activities—necessary training, tools (and snacks!) will be provided.
---
New issue of Ecorestoration journal
The Spring 2022 issue of Ecorestoration Journal has been published. All students who complete their ER390 project are eligible to publish in the journal annually. Check out your fellow students' finished projects.
---
Co-op program opportunities
UVic RNS diploma students have a range of hands-on learning opportunities available to them. One of these is co-operative education, where students can compliment coursework with career training and work-integrated learning. Many RNS students have joined co-op this fall and will hopefully be learning in a workplace sometime next year!
In previous terms, RNS students have worked on restoration projects with organizations like Parks Canada (across Canada), Garry Oak Ecosystem Recovery Team, and Swan Lake Christmas Hill Nature Sanctuary. But we know that RNS relates to more than just hands-on restoration—other students have worked in research, community engagement and environmental education functions with organizations like the BC Ministry of Forests, Lands, and Natural Resources, Habitat Acquisition Trust, and Gorge Waterway Action Society.
To learn more, contact Anaïs Holdaway, co-op coordinator. You may also drop by her office, COR B136, or call 250-721-7358. The Social Sciences Co-op Office holds info days in January and September via Zoom. Contact the office for the next offering schedule.
---
November 2022 graduation dates
If you think you are nearing completion of your program, or that you will have completed all your courses by Aug. 30, you can still apply for a November 2022 graduation (although a late fee applies after July 30). Please get in touch with the program coordinator to ensure your RNS program is complete. If you are a concurrent UVic undergraduate student, you must consult with Academic Advising before you can graduate. If you are an RNS diploma student, you'll need to apply and contact the program coordinator. If you are an RNS certificate or an ER PSC student, you'll need to contact the program coordinator for instructions on how to proceed.
---
Reminder: checking your grades
We encourage you to sign in and check your final grades online. Depending on whether you are a credit or non-credit student, there are different places to check your final course grades.
 
If you are an RNS Diploma (credit) student: you can view your grades by signing in to the UVic home page and searching under "My online tools".
 
If you are an RNS Certificate or ER Certificate (non-credit) student: you can view your grades by signing in to Continuing Studies Website. Click on "My Account" near the top right of the page, then click on "Transcripts, Reports, Tax Forms" on the left hand side menu and select Administrative Transcript.
---
Post nominal letters
Wondering what to put behind your name once you graduate? Here are the post nominal letters according to program:
Restoration of Natural Systems Diploma: Dip.RNS
Restoration of Natural Systems Certificate: Cert.RNS
Professional Specialization in Ecological Restoration: PSCert.ER
390 project ideas
If you are interested in finding a 390 project, please consider the following:
Galiano private wetland restoration
A private citizen on Galiano Island has a wetlands restoration project started on her one-acre property. A large piece of the property is marsh that is overgrown with reed canary grass. At the advice of Kristen Miskelly, at Satin Flower Nursery, they have most of the canary grass covered in plastic and fencing around the property to minimize grazing. They are looking for help planning! They want native plants and a thriving ecosystem once the reed canary grass is under control.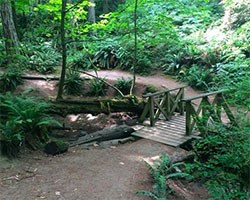 District of Saanich project of your choice (nearly)
The District of Saanich is a consistent, excited partner with the RNS. They are always looking for students to work with their amazing park stewards. If you live in the Saanich area and have a park that has touched your heart, consider discussing ER390 project options and supporting their management efforts regionally.
Bowker Creek restoration
The Friends of Bowker Creek, CRD, Peninsula Streams Society and UVic have all been discussing options for creek restoration on campus. This is a great opportunity to do some cool work in an important area with a ton of engaged partners.
Please don't forget to apply for the Lorene Kennedy Field Award for some financial support for your final project!
---
Exploring the causes of decreased berry production in a historic cranberry garden
Native cranberry production has declined in many regions across BC from a large suite of environmental changes, including altered water tables, nutrient enrichment, and changes in plant composition due to the loss of traditional management practices. In the Fraser Valley, the Katzie First Nation has observed changes in berry production in their traditional garden areas, and are seeking a deeper understanding of why and what management actions are best suited moving forward. They are looking for a student, guided by community members and advised by Dr. Richard Hebda, to methodically test the causes and solutions of local berry declines.
Other updates
If you are currently looking for work, here are some employer websites to check out:
---
Looking to volunteer?
The following groups are recruiting volunteers:
Want to connect with the larger UVic Environmental Studies community?
Sign up for the bi-weekly newsletter and find out relevant information on local events, seminars, volunteer opportunities and more