Congratulations to all our recipients of the Yosef Wosk Travel Award, an award full or part-time students enrolled in the Diploma in Cultural Resource Management, the Professional Specialization Certificate (PSC) in Collections Management, or the Professional Specialization (PSC) in Community and Visitor Engagement to attend face to face courses at UVic.
2021 Recipients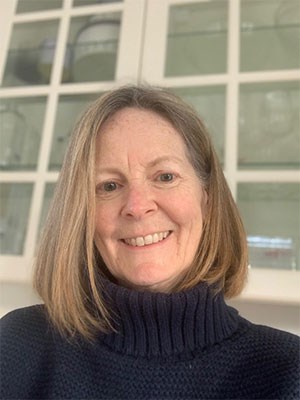 Fran Dawkins has been a volunteer for the City of Surrey, British Columbia since 2013. Her background as a grade school teacher and as a Community Arts Coordinator made for an easy transition into education within the museum sector. The past 9 years at Surrey Art Gallery and more recently at Historic Stewart Farm have taken her on a tremendous journey educationally, intellectually and emotionally; broadening her understanding of heritage, fuelling a deep-seated passion for sharing knowledge with the community and being part of a vibrant and stimulating learning environment through her continuing education at University of Victoria.
Working specifically with young people, Fran knows how growing expertise benefits both her and her tour groups allowing for measured, relevant and sensitive interpretations. Her aim is always to be a better volunteer and colleague and the Yosef Wosk Travel Award will allow her to participate in an exhibition planning and design course, providing her with a practical experience that will benefit her, her community and its cultural organisations.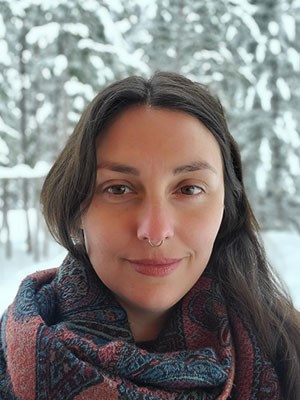 Karmin Snow is a Cultural Resource Management Diploma student. After completing her undergraduate degree in Art History at UVic, she has worked in various gallery and cultural institution settings. Having relocated to the Kootenays, she is excited that the Yosef Wosk Travel Award will allow her to participate in the upcoming Exhibit Planning and Design course in Victoria.
Brandon Corazza is a student in the Specialized Professional Certificate in Collections Management Program. He is graduate of the University of Guelph (Master of Art History and Visual Culture) and the University of Toronto Mississauga (BA Hons., Sp. Art History and Curatorial Studies Certificate).
Brandon has been fortunate to have worked with diverse types of collections in the areas of collections management, museum policy, and curation. His interest in collections management started with a hands-on internship at the Royal Ontario Museum and turned into a passion for actualizing the potentials of a collection.
Hoping to better formalize his skillset, the Yosef Wosk Travel Award will allow him to take Exhibit Planning and Design and gain a practical knowledge of how to exhibit a collection to its fullest.
2019 Recipients
Kate Feltren is a student in the Cultural Resource Management Diploma Program. Volunteering at the Mission Museum since 2015, Kate has been involved with designing and fabricating exhibits, accessioning artifacts, research and delivering public programs. This work ignited a passion for working in the cultural field and the Yosef Wosk Travel Award allows her to travel to Victoria to take the Exhibit Fabrication course which will provide her with necessary practical knowledge she can apply to her new position at the Museum.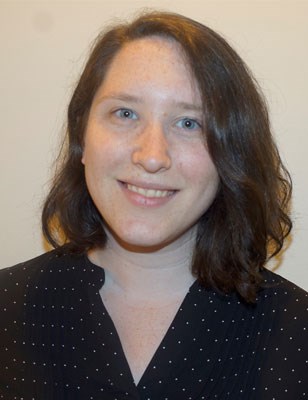 Rebecca MacKay is a student in the Cultural Resource Management Diploma Program. She discovered the importance of educating the public on the world's history, art and culture during her Bachelor's degree in History and Humanities at SFU. After the opportunity for summer jobs at various museums, Rebecca decided to gain the educational background to match her career aspirations—designing engaging exhibitions to connect audiences to historical content. The Yosef Wosk Travel Award will allow her to take the Exhibit Fabrication course, providing her with practical knowledge she can take forward in her career.
Award information
For information about awards available to Cultural Resource Management participants please see the Awards, scholarships, and bursaries page.
Upcoming submission deadlines:
| | |
| --- | --- |
| Kalman Award for International Heritage Studies | Nov. 15 |
| Yosef Wosk Travel Award | Aug. 1 |