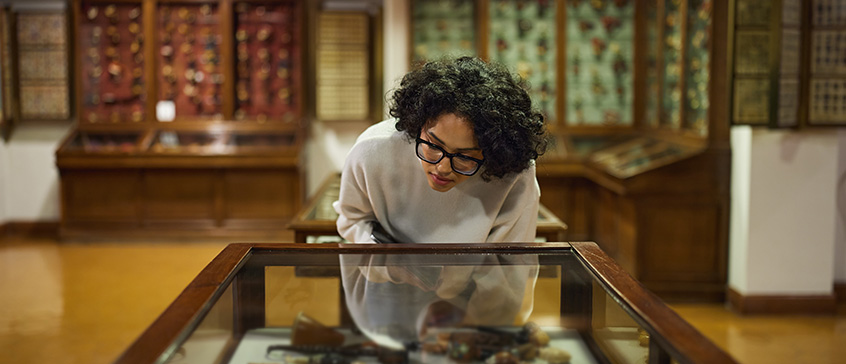 Upcoming courses
Online courses
6-day face to face
Important deadlines!
Registration for fall and spring term courses is open, with the following deadlines:
For September - December online courses: August 11, 2019
For January-April online courses: Dec 8, 2019
For on-campus and on-location courses: varies, depending on start date
Why are registration deadlines important?
Because we must meet minimum registration numbers to proceed with offering a course, we assess registration numbers 4 weeks before the course start date. If we meet minimum registration numbers, we will proceed with offering the course and will continue to allow registrations until the course start date, space permitting. If we do not meet minimum registration numbers, we may need to look at cancelling or rescheduling the course. This is why it's always best to register early so that we can have accurate registration numbers and can avoid disappointment!
Please check the upcoming course schedule for the most up-to-date course registration deadlines.
---
Program news
Kalman Award for International Heritage Studies winner for 2019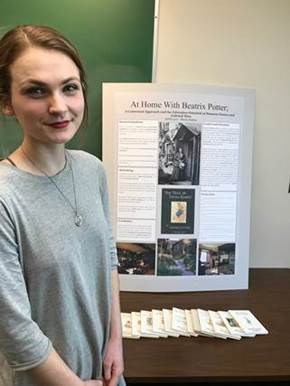 Each year the Division of Continuing Studies offers the Kalman Award for International Heritage Studies to support an exceptional student in pursuing international learning experiences. This year we congratulate Maria Buhne on winning the award:
Maria Buhne is a graduate student at the University of Victoria in the Department of Art History and Visual Studies. Funds from the Kalman Award for International Heritage Studies will be used to support her research in the UK at Hilltop Cottage house museum, the Victoria and Albert Museum and the British Museum in 2019. Learning directly from the success of the UK National Trust in preserving national historical and heritage sites, Maria hopes to make a positive impact on the safeguarding of Canadian cultural heritage as critical sites of education and cultural understanding.
The next deadline for applications is November 15, 2019. Applications are available on our website.
NEW PROGRAM launch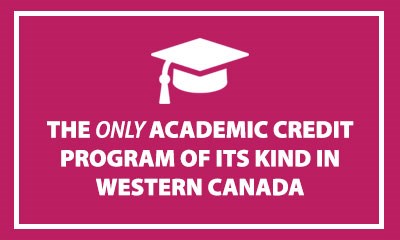 The Professional Specialization Certificate in Visitor and Community Engagement (VCE) is a new online program that will help you enhance your knowledge and expertise in the areas of public programming, audience engagement and community relationship building. It combines flexible, online learning with practical skills that will enhance your capacity to understand and build relationships with diverse communities.
Program completions requires three course courses—AHVS 488G, AHVS 488W and AHVS 488Y plus one elective from the AHVS 488 series.
Instructor interview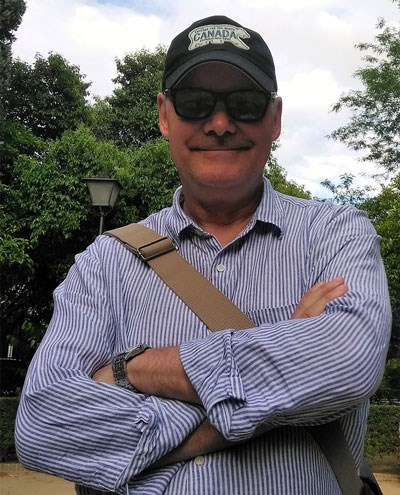 Instructor Richard Gerrard teaches our popular Collections Management (AHVS 488B) course:
Why is cultural heritage important to you?
I've been privileged to work with a single collection for most of my career. I've helped shape it and promote it. But I am one of the latest in a long line of collection managers and curators, and, in turn there will be a line of people to take care of it when I am gone. It is this aspect of cultural heritage that I find important -- the continuity from the past into the future. It defines who we are, who we were, and ultimately who we will be...
---
Practicum updates
Chris Gillespie, graduate, CRM program
Practicum at the Chilliwack Museum and Archives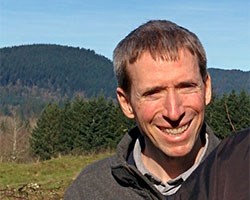 "The practicum was timely, as I [completed] the Cultural Resource Management program in December of 2018. The practicum was very effective in allowing me to integrate the theory I had learned over the last two years into practice.
New knowledge learned included, most significantly, the experience of collaboration and work processes within the museum environment, as well as community engagement with contacts at the local First Nation Research Centre."
Cassandra Flint
Practicum at the Craigdarroch Castle
"[I] enjoyed being able to apply what I had learned about in my coursework in the CRMP to this practicum which assisted in my learning. The encouragement I received from the staff and my mentor was so wonderful and the opportunities which were added to my practicum truly helped me to build even more relevant skills. These skills will help me to reach my career goals of obtaining a collections or the curatorial position in a historic house or art museum one day. I would highly recommend to another student in the CRMP to do a practicum during their time in the CRMP especially those who wish to have more hands on experience. This practicum has truly helped me to build my self-confidence and skills in the field, clarify my career goals and has made me feel like a much more confident professional."
If you are interested in setting up a practicum for the Spring 2020 term, contact crmcoord@uvic.ca.
---
Congratulation graduates of 2018-19!    
Cultural Resource Management Diploma
 
Beverly Bennett
Angela Bobier
Amy Bozorth
Bramley Dams
Cassandra Flint
Chris Gillespie
Elaine Hruby
Dylan Meyerhoffer
Eleonora Sermoneta
Ryan Trafananko
Jenn Wong
PSC in Collections Management
 
William Adams
Amy Bozorth
Jack Drysdale
Cassandra Flint
Brendan Griebel
Cyndi Koh
Kara Ma
Solange Massicotte
Marie Olinik
Regan Shrumm
Jenn Wong
Ready to Graduate?
If you believe you are ready to graduate in Spring 2020, the deadline to apply is December 15, 2019.
To apply you will need to complete an application to graduate and pay the fee. Please also check the website for other information including how to get your degree mailed to you (if you are not planning to attend the ceremony in person). If you are a concurrent student completing both your Diploma and your PSC CM please check in with the program coordinator prior to applying to graduate.
---
Connect
Cultural Resource Management is on Facebook!
Connect with us on Facebook and network with current and former students, instructors, and other museum and heritage organizations and professionals from around the globe.
For future issues
We would love to share news from and about our current and past students–personal as well as professional updates. We hope this e-newsletter will provide a good networking opportunity for all of you, so please share your news with us and email: crmcoord@uvic.ca.
CRM program contacts
Program Director: Tania Muir, cmpdir@uvic.ca 
Program Coordinator: Maxine Reitsma, crmcoord@uvic.ca 
Program Assistant: Irene Lo, cmpasst@uvic.ca