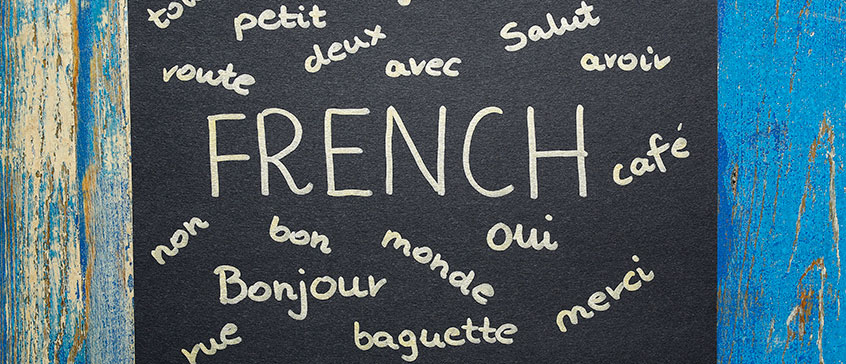 Course description
This introductory level course is intended for complete beginners and is normally only taken once. In this class, you will become familiar with the sounds of French and gain confidence in pronunciation. You'll also acquire basic "survival" skills in French, such as greetings and thanks.
Register for this level if you have no previous knowledge or experience with French or can recognize a few French words.
Learning objectives
Students in this level will become familiar with the sounds of the French language, develop confidence in pronouncing them, and acquire basic "survival" skills in French, such as:
greetings and thanks
forms of address
basic vocabulary and structures to tell the time, give an address and a telephone number, spell their name
ask and answer simple yes/no questions about familiar topics (family, work)
Prerequisites
This course has no prerequisite and is intended for those who have never studied French before.
Additional Information
Unlike other levels in French Language Conversation Classes, this course is normally taken only once, to acquire very basic elements of the language before entering the Beginner level.
Dates
French Language courses are offered three times per year:
September (registration opens in June)
January (registration opens in November)
April (registration opens in November)
Registration details
Select your offering:
Loading section fee(s)...
You're already on the waiting list for this item.
Sorry, this section is full.
Online registration temporarily unavailable
Sorry, this course is not available for registration at this time.
This course is in progress. Please contact us for more details.
Online registration is closed for this course. You may still be able to register by phone. Call 250-472-4747 to find out.
This course is on your wish list. You will be notified when this course becomes available.
Continuing Studies statement on use of educational technology
This course may use education technology such as internet-based applications, cloud services, or social media. In order to complete this course you will be required to either consent to the disclosure of your personal information outside of Canada to enable use of these technologies, or work with the Division of Continuing Studies to explore other privacy protective options (such as using an alias or nickname).