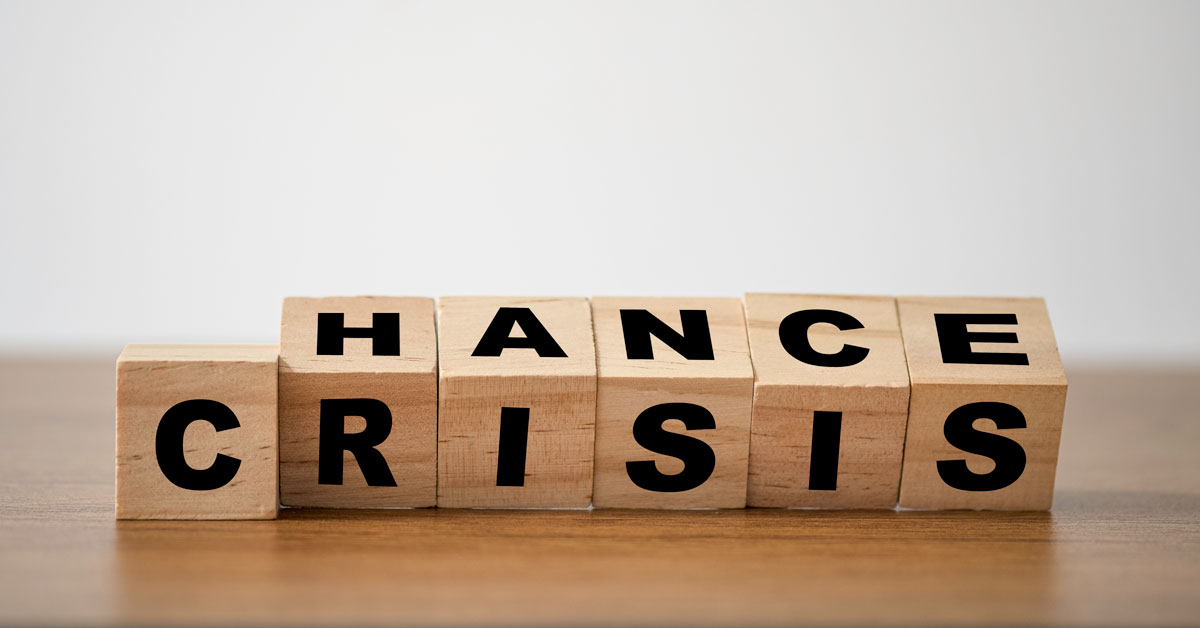 By Therese Eley, Marketing Services
Crisis communication has perhaps never been more of an in-demand skill than it has in the last couple of years. The pandemic has revealed many examples of people who have communicated well during crisis, as well as several examples of those who haven't.
"I think we've had a year and a half of proof that there are better ways of explaining risk and safety information in such a manner that people will consider and accept and consume it," says Sherrell Steele, instructor of the Crisis Communications course in the Emergency Management for Organizational Continuity (EMOC) program offered online through Continuing Studies at UVic. 
"Has there always been a need for this course? Absolutely. But I think we've had dramatic evidence over the last year and a half of why we need to be better at this. We need to value it. And we need some training in it."
"I think crisis communications is leadership communications. I see it as a core leadership skill."
"Crisis creates opportunity," she goes on to say, "and in times of crisis, leaders emerge and they don't necessarily have to be the president of an organisation to be a good leader. But they do tend to have clear heads and can see that direction is needed and they step into those leadership roles. These are the kinds of people that move up in their jobs; they step into leadership positions because they have that ability to be clear-headed and demonstrate confidence in a crisis communication situation. I think crisis communications is leadership communications. I see it as a core leadership skill." 
And it often shows up in people who are not in positions of leadership – for example front-line staff who, willingly or not, suddenly find themselves in crisis communications roles, for which they maybe don't feel qualified."
That is precisely where the EMOC program can help. This 12-week online micro-credential program is designed to equip non-specialists with the skills they need to identify risks, and then prepare for and respond in an emergency while maintaining business continuity. Crisis communication is a key skill in this process. 
"I've got a really amazing mix of students," Sherrell says of the learners in her course. "Some are very much on the front line and some will soon be on the front line. There's a lot of practical value in the course and the students are benefitting from the practical experience their peers are bringing to the conversations."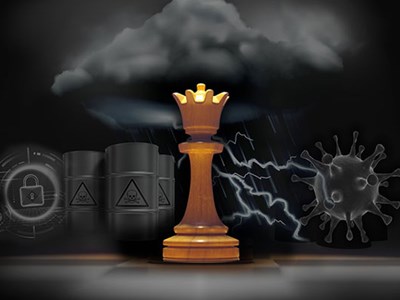 Continuity during a crisis requires thinking three moves ahead. Put your organization in a winning position.
"It's so practical. It's very applied. The course is very much designed around 'how are you going to apply this in your job today?' The focus is on 'let's get you job-ready' or 'let's get you a better job' if you're already working."
"When you commit to improving your skills, that's when opportunities happen."
"So many of my students have applied for new jobs or promotions and have moved up, just because they've stepped out of their comfort zone and decided to improve their skills. Some of them have gone on to graduate studies, but lots of them have gone on to better jobs. That proves the practical value of the credential," says Sherrell.
"When you commit to improving your skills, that's when opportunities happen."
Sherrell feels especially impressed with the students she's seen coming through the program during the pandemic. 
"I have so much respect for their dedication and commitment because I know it's not easy to work a full day, come home and make meals and put kids to bed and then go and pick up a textbook or go online to study. People are giving up their valued downtime to study; they have to be truly committed and I really admire their dedication and their discipline. It's impressive."
They are creating opportunity in crisis, a move that sets them apart as winners in her view. Tomorrow's leaders when the next crisis strikes.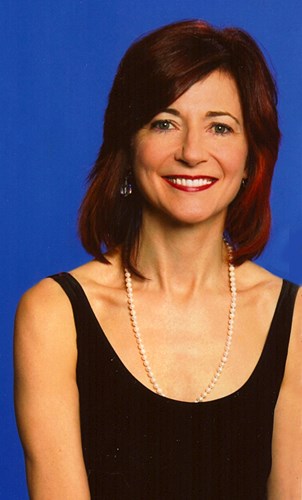 More about Sherrell...
Sherrell Steele has a BEd and an MA in communications and technology, and she is an instructor at the University of Victoria, MacEwan University and NAIT. With more than 30 years in the communication industry, Sherrell has in-depth experience with project management, promotion and marketing, research, data collection and analysis, implementation of strategic business plans, financial management, advertising and public relations.
She is a past president of the Edmonton chapter of Canadian Women in Communications, a former board member of the International Association of Business Communicators (IABC) and a member of the Canadian Public Relations Society (CPRS). Sherrell is a 2004 IABC Silver Leaf winner, she holds two Capital Awards of Excellence and two Capital Awards of Merit both from IABC, and she is an accredited business communicator, also with IABC.