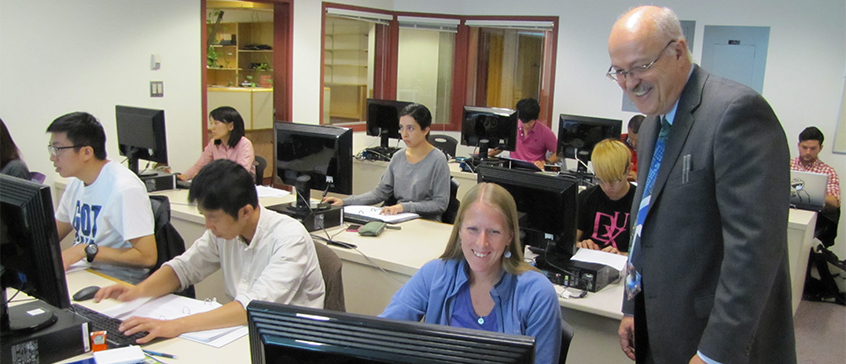 Course description
This course provides a brief introduction to the historical development of computers, the fundamentals of using a PC using the Windows desktop operating system, and hands-on training in the use of office automation application. Specifically, the course will offer instruction on the use of:
Windows 10
Word 2016
Excel 2016
PowerPoint 2016
We will also discuss Web browsers (specifically Microsoft Internet Explorer, FireFox and Chrome) and learn more about the Internet and Cloud Computing. The course will also spend time on using these applications together, linking information from one application to another. The emphasis of the learning outcomes will be on practical business management applications.
Registration details
Select your offering:
Loading section fee(s)...
You're already on the waiting list for this item.
Sorry, this section is full.
Online registration temporarily unavailable
Sorry, this course is not available for registration at this time.
This course is in progress. Please contact us for more details.
Online registration is closed for this course. You may still be able to register by phone. Call 250-472-4747 to find out.
This course is on your wish list. You will be notified when this course becomes available.