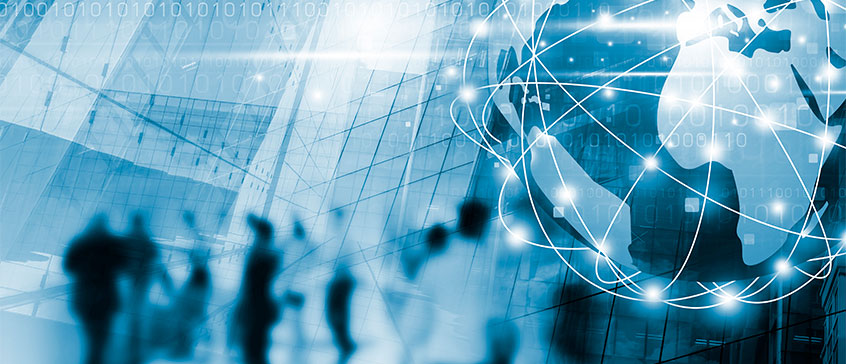 Course description
This course examines the global environment in which firms operate and how that environment affects the strategies and choices the companies make. We will examine how businesses are managed across different countries, considering factors both external and internal to the company. For example, while considering international expansion, a firm needs to take into account exchange rates, international taxation, free trade agreements, market conditions, culture, language, politics and many other factors which will affect its operations, but over which it has little control. In the context of these external factors, a firm must then make internal decisions to devise a strategy effective for operations in the global environment. Does the firm choose to export its products or invest in production facilities in a new country? Should the company buy production facilities or businesses already present or build its own? What about a joint venture with a local entrepreneur? How do local culture and language influence domestic and international operations of the firm?  
This course will investigate these and other questions as part of an exploration into how international corporate strategy is shaped and what are the economic factors that influence it. More broadly, the course will offer insights into major topics as well as emerging themes in international business.
Learning objectives
By the end of this course you will: 
be able to analyze the external environment of an organization operating in diversified cultural and political settings; to identify threats and opportunities, and to assess strategic risk and potential profits resulting from international operations
have a better knowledge of the key concepts related to international business and management of a large multinational company
know the basic facts about the world economy and major players shaping the global business environment
have further developed critical thinking skills that help you understand multiple views on global issues
Registration details
Select your offering:
Loading section fee(s)...
You're already on the waiting list for this item.
Sorry, this section is full.
Online registration temporarily unavailable
Sorry, this course is not available for registration at this time.
This course is in progress. Please contact us for more details.
Online registration is closed for this course. You may still be able to register by phone. Call 250-472-4747 to find out.
This course is on your wish list. You will be notified when this course becomes available.