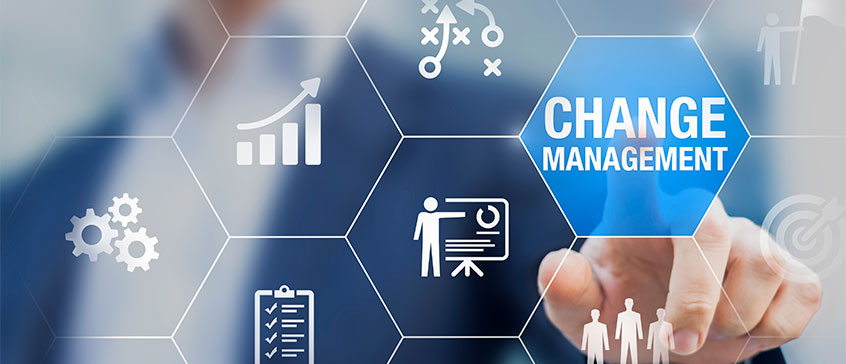 Course description
Change management is all about executing strategies to achieve goals and objectives. This course focuses on managing the motivation, behaviours, business controls and work environment in order to introduce, stabilize and normalize changes that are necessary to implement new strategies. Topics include the types of change, change planning, organizational readiness, pacing, prioritizing objectives, monitoring progress and business controls, behavioural vs. non-behavioural considerations, leading change and change execution.
This course addresses managing change from three perspectives:
The type of change and the situational context in which it is intended
The change continuum and its effect on people, and execution of change strategies
The planning and implementation of a change management program; the triggers and tools to manage the transition
View sample course outline (PDF).
Learning objectives
Describe the different types of strategic change and the relevant implementation options.
Analyze the change context and the choices regarding options for a change plan (i.e. time, scope, diversity, capability, capacity, readiness and power).
Design an effective implementation path for the transition, incorporating personal, individual and operational strategies.
Implement a transition plan, incorporating levers and interventions to manage responses to change and progress through the change continuum (i.e. communication, motivation, symbolism, performance management).
Manage and monitor progress through the stages of change, leveraging change agency, monitoring business controls, engaging employees and managing resistance.
Registration details
Select your offering:
Loading section fee(s)...
You're already on the waiting list for this item.
Sorry, this section is full.
Online registration temporarily unavailable
Sorry, this course is not available for registration at this time.
This course is in progress. Please contact us for more details.
Online registration is closed for this course. You may still be able to register by phone. Call 250-472-4747 to find out.
This course is on your wish list. You will be notified when this course becomes available.