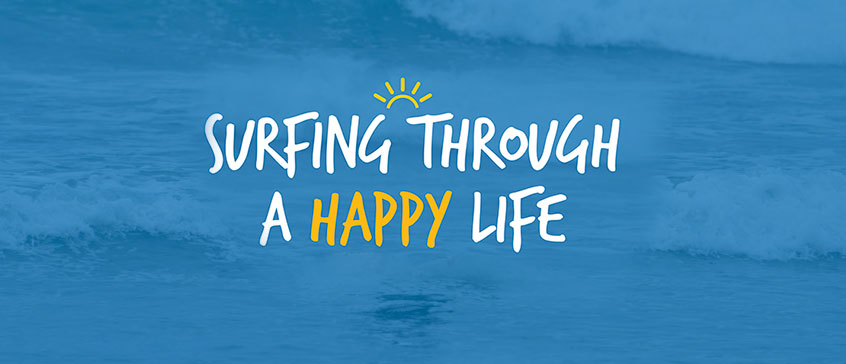 with Program Coordinator Lauren Stamhuis
weekend surfer / aspiring polyglot / mom of pets
By Therese Eley, Marketing Services
Lauren joined the Division of Continuing Studies a year ago as our French and World Languages Program Coordinator, and when asked what she's enjoyed most about her job, she said "It's difficult to pick just one thing… I work with such smart, innovative people and good souls in the division, and right from the start I really felt like the leadership team, staff and instructors were on my side. I also get to communicate in French (my second language) a lot, which I love, because it pushes me to maintain my language and grow my lexicon every day."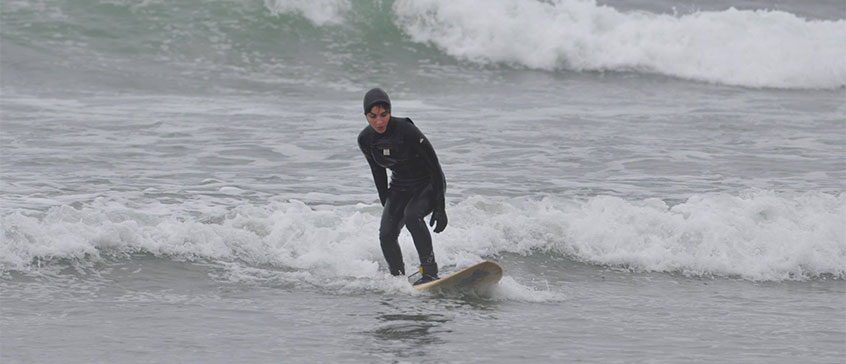 "One of my favourite experiences this past fall was sitting down with students taking our fourth and fifth-year French Language programming for oral interviews at the end of the term. Their progress was inspiring to see, and observing their passion for the language and getting a tiny insight into their lives really reinforced why I wanted to apply for this position in the first place."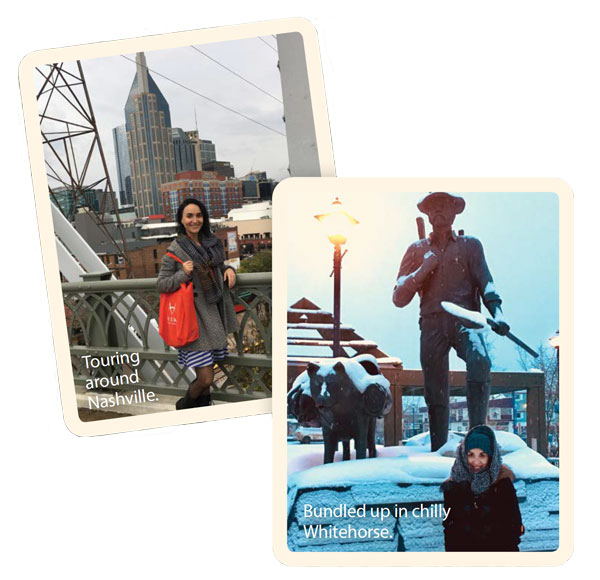 Prior to joining our division, Lauren had been working as an International Recruitment-Admissions Liaison Officer, which she enjoyed because she got to work with prospective students from all over the world, as her work travels took her to the US, Thailand, China, Korea and Vietnam.
"I got to visit cities, states and countries I never dreamed I would in this lifetime. It was also great personally, as I had to let myself be vulnerable and ask for help. I'm also highly visual, so taking in new landscapes, architecture and sightlines was exhilarating."
These days, Lauren is enjoying being able to spend more time closer to home. "My husband (who also works on campus) picks me up and brings along our six-month-old puppy, Penny, for the car ride. Seeing her stick her head out the window and give me a big doggy smile, then holding all 45 lbs of her on my lap as we drive home, is the perfect way to change gears. I spend my time most evenings alternately snuggling and playing with our rescue tabby, Clyde, and Penny—and laughing at their antics."
To Lauren, happiness is "surfing and going on road trips with my best friend (a.k.a. my husband), travelling, laughing with good friends and cuddling my pets. On the work side, I like feeling that I can make a positive difference in a student's life."