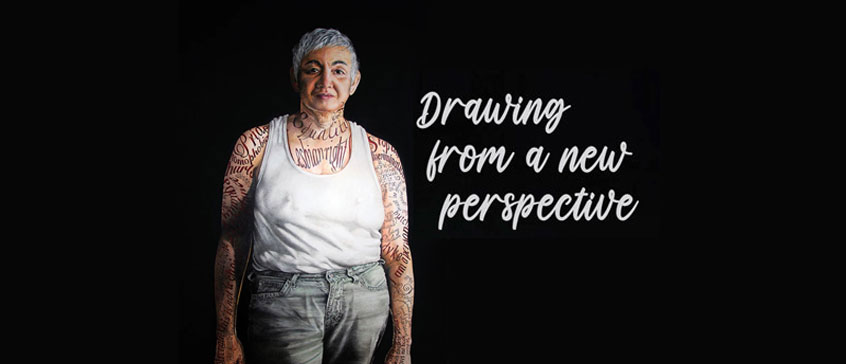 with instructor Jeannette Sirois
by Sarah Androsoff, Marketing Services. Artwork: Jeannette Sirois
Just steps away from Jeannette Sirois' house on Salt Spring Island is her art studio—her home away, but not too far from home. "Art is always on my mind; I can't go a day without making art of some kind," says Jeannette, an art instructor with Continuing Studies at UVic. Drawing botanicals and portraits using coloured pencils is Jeannette's specialty. Coloured pencils are like her magic wand, giving her the power to perfect every wrinkle on a face or flower petal.
She has a Bachelor of Fine Arts, and both a certificate and master's in art education. Collections of her work can be found across Canada, Europe, New Zealand, Australia and the United States. She has been a finalist twice for the Kingston Prize, an award that recognizes portraits by Canadian artists. In Jeannette's portraits, she addresses the importance of mental health and represents diverse people and cultures.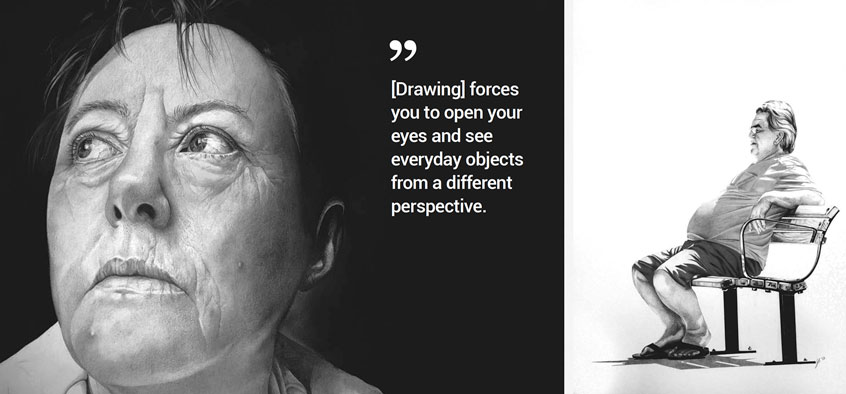 Since the beginning of 2020, Jeannette has been teaching art with Continuing Studies. "The staff are amazing and are always willing to listen and support me," she confirms. She teaches observational drawing, a fundamental course for students of all skill levels. Seeing her students' creativity blossom is a huge privilege for her. "I love seeing my students' passion in art grow, and helping them improve their skills," she adds.
"Observational drawing is about looking at something like a running shoe or a spoon and understanding all the elements. You learn to break down subjects into easier shapes," she explains. She demonstrates how to draw realistic compositions by creating value and form through shading techniques. "It forces you to open your eyes and see everyday objects from a different perspective."
Teaching online was a positive change for Jeannette. "It is great to engage with students outside my community." You may think an art class wouldn't work online, but she easily adjusted art to an online format. "In each class, I give a drawing demonstration where students can choose to follow along," Jeannette points out. Her online classes allow students to work in the comfort of their own home and to submit their classwork by sending Jeannette pictures. "All my students receive my feedback on their work through an in-depth video review," she continues. "The majority of my students love the online format."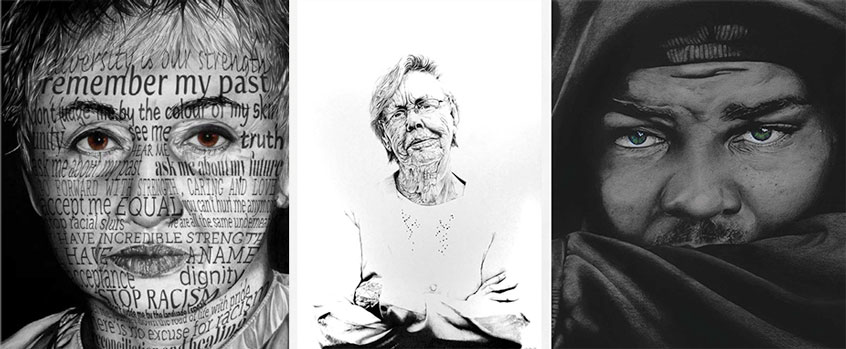 Showcasing art from diverse artists is very important to Jeannette. "Galleries and museums should display more art by women, the LGTBQ community and people of colour," she suggests. Jeannette cares about viewing art from all over the world, by all kinds of artists. "It's extremely important to me to learn about what artists are doing with their artwork."
Drawing empowers Jeannette to release her creative energy, but it also allows her to speak to issues of equality and discrimination that are close to her heart. She loves to teach others art, but she also loves to continue learning about art herself. For Jeannette, drawing is more than seeing everyday objects from a new perspective, but seeing our world differently too.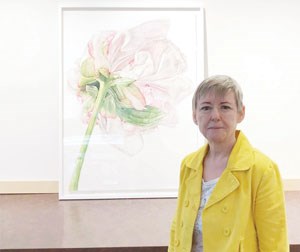 Develop your drawing skills from the comfort of your own home
Coming up this fall in the Sept-Dec 2022 term, Jeanette Sirois is teaching: