Program description
In this certificate, you will gain a deeper understanding of the historical relationship between the museum and heritage sector and Indigenous communities. You will learn how to support the preservation and stewardship of Indigenous tangible and intangible culture and heritage. Using case studies and resources from Indigenous scholars and practitioners, you'll gain insight on how to address colonial harms within your work and develop equitable policies and practices. Guided by Indigenous leaders in the field, program participants will come together to acquire new knowledge and skills, develop a community of practice, and build a more equitable and sustainable future for the sector.
Program features
---

Online Flexibility
Courses within this program can be completed online, which allows for a healthy balance between work, study and personal life.
---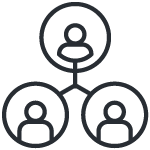 Networking Opportunities
You will get the chance to develop relationships with professionals across Canada and beyond working in the field.
---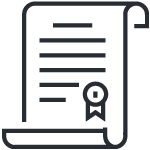 Credibility
For over 30 years, the Cultural Resource Management program has been delivering high quality learning opportunities to museum, heritage and cultural professionals.
---
Program partner

Faculty of Fine Arts, Department of Art History and Visual Studies
The StrongerBC future skills grant is now available in 2024 (January to March) for midstream learners. For more information and eligibility criteria, view the grant details.