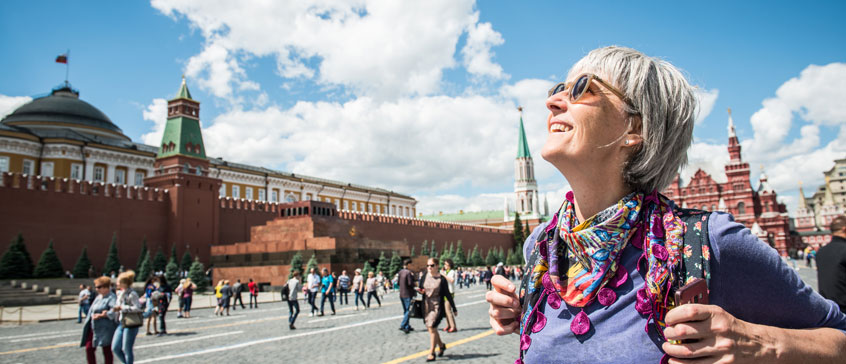 Course description
In this intermediate course, you will strengthen your conversation skills and expand your understanding of Russian grammar. We will also take advantage of online, audio and video materials to further optimize your learning. Participants are expected to have some proficiency in Russian or to have completed Russian Level 2 (formerly Beginner) or the equivalent. 
We are not running Russian Levels 1-3 this January or April, however if you are interested in pursuing Russian language learning in spring 2023, note that you can enroll to the Department of Germanic and Slavic Studies' SLST110 Intensive Beginning Russian and SLST102 Beginning Russian II as an auditing student. To receive the department's permission to audit a course, please fill out UVic Auditor Class Entry Form and send it to the course instructor. Once completed and signed by the instructor, your audit form will be sent to Office of the Registrar. Note that auditors are only formally registered into their course on January 22 (once the add deadline for degree seeking students to register has passed). You are encouraged to attend classes prior to that date starting January 9.
Learning objectives
By the end of this course, students will be able to:
improve cursive writing 
apply the concept of stress in words and use 4 types of Russian intonation 
form sentences using all 6 cases of Russian nouns 
understand and use the concept of superlative of adjectives 
distinguish between perfective and imperfective verbal aspects (делать – сделать, покупать – купить) 
conjugate verbs of motion (идти – ехать) 
recognize and distinguish multidirectional and unidirectional verbs of motion (идти – ходить, ехать – ездить) 
understand role of prefixes used with verbs of motion (ехать: заехать, выехать, переехать, доехать, объехать, въехать, уехать, подъехать, проехать, съехать, отъехать, etc.) 
describe people and feelings 
talk about travelling and hobbies
We encourage students to participate in our language courses more than one time in order to truly learn the material taught over 10 lessons. It also gives you additional exposure to varying activities within each topic.
Format
Our online hybrid language courses make language learning flexible and convenient. The use of both synchronous and asynchronous delivery styles allows for both real-time virtual classroom conversation practice (synchronous delivery) and self-paced study (asynchronous delivery). The synchronous delivery style will occur during the scheduled class dates and time, using Zoom for videoconferencing, chat and screen sharing for class instruction and pair/group work. The asynchronous delivery style uses Brightspace, an online environment where learners can access class materials and resources for self-paced study throughout the week. Educational activities can include exercises, readings, forums, audio/video files, quizzes, etc.
Dates
World Language courses are offered three times per year:
September (registration opens in June)
January (registration opens in November)
April (registration opens in November)
Registration details
Online registration temporarily unavailable
Sorry, this course is not available for registration at this time.
This course is in progress. Please contact us for more details.
Online registration is closed for this course. You may still be able to register by phone. Call 250-472-4747 to find out.
This course is on your wish list. You will be notified when this course becomes available.
Continuing Studies statement on use of educational technology
This course will require the use of Zoom and may use other education technology such as internet-based applications, cloud services, or social media. In order to complete this course you will be required to either consent to the disclosure of your personal information outside of Canada to enable use of these technologies, or work with the Division of Continuing Studies to explore other privacy protective options (such as using an alias or nickname).